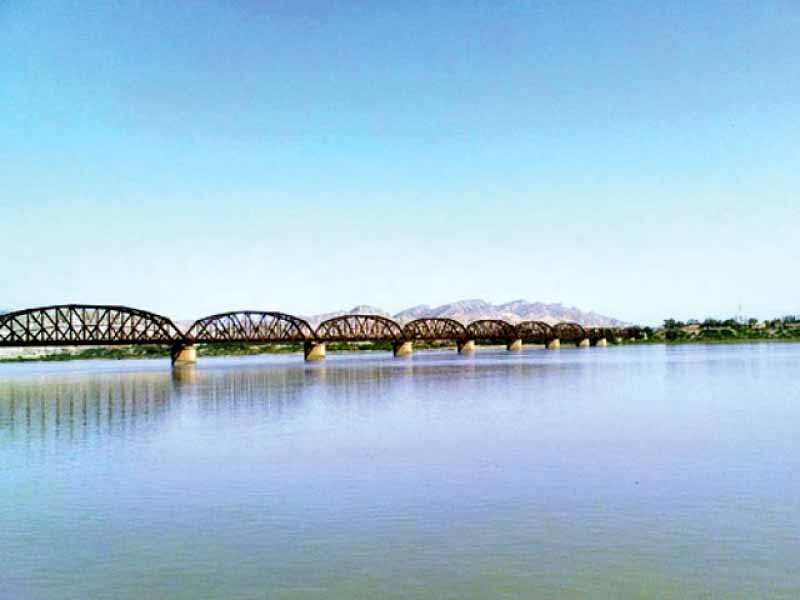 ---
SUKKUR: Hundreds of acres of agriculture land came under water when breaches occurred due to a sudden increase in water levels in different canals and wahs in Madeji, Kotdiji and Tangwani on Saturday night and Sunday morning.

An 80-foot-wide breach occurred in the Rice Canal near Qalandar Bux Brohi village near Madeji district in Shikarpur on Saturday night causing water to enter into the village and inundating hundreds of acres of paddy crop. The villagers informed the irrigation officials about the breach but they claimed the authorities did not pay any heed and they had to plug in the breach on their own.

However, an irrigation department official refuted these claims and insisted that no breach had occurred. Water levels in the canals had been increased to meet agricultural demands, he told The Express Tribune. The first regulator of the Rice Canal is in Naudero and the irrigation staff was trying to maintain the pond level to supply water to the connected wahs and minors, he explained.

As a result of increasing that water level in the canal, it began to spill over in some places but the officers immediately brought it under control by releasing water into the Naudero downstream, the official added. Sources said that if a breach had occurred in the canal, the officials would have requested the Sukkur barrage authorities to reduce the water the Rice Canal.

Separately, a 15-foot wide breach occurred in Tangwani Shakh near Malik Muhalla on Sunday morning. A few houses nearby and some agriculture land came under water but the residents managed to plug the breach on their own before it could cause more damage.

Another 20-foot-wide breach occurred in Sanhro Wah near the Ghulam Haider Mari village near Kotdiji district, Khairpur, on Sunday morning. The breach caused the standing paddy, cotton and date crops of over 50 acres to come under water. It took five hours of struggle for irrigation officials and the villagers to plug it.

Published in The Express Tribune, August 4th,2014.