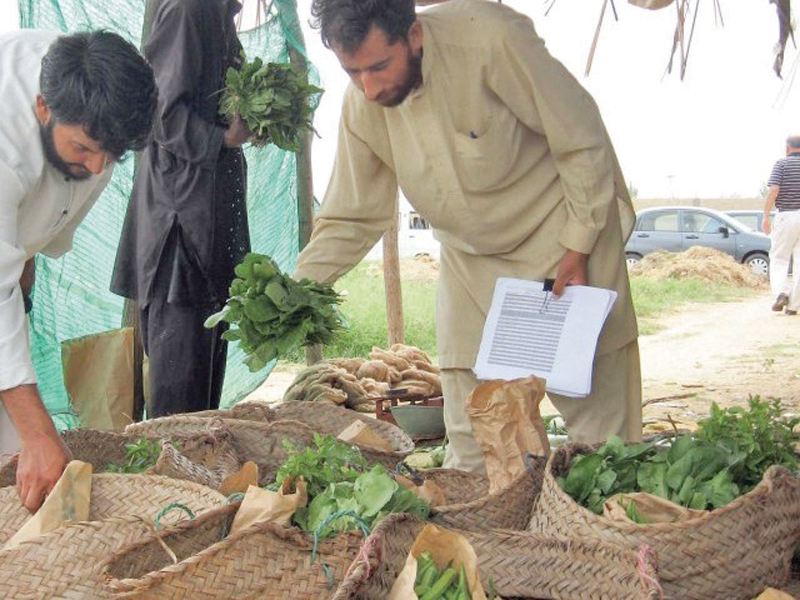 ---
Once, the rural hinterland of Karachi used to be a thriving agricultural landscape, capable of meeting the entire edible food demands of Karachi city. Sadly, this is not the case anymore.

The hinterlands are now facing an existential threat due to land ownership and the way land has been acquired and disposed of. This threat does not arise due to a lack of relevant legislative framework but it lies in the implementation of laws that prevent the abuse of land. Currently, there is a nexus of political, bureaucratic and private interests  make sure that the element of public good associated with managing land is sacrificed at the altar of short-term financial and political interests of a few.

Need for a new paradigm in land reform

The government has failed to put land to productive use in terms of meeting the requirement of public good in provision of housing, services and infrastructure, recreation and public spaces. It has also failed to attract serious private-sector investment since corruption, complications in acquiring and developing land, and rental laws that heavily favour the tenant have always discouraged investors.

There is a serious and urgent need to open up land for private investment in areas, such as industry and finance, technology development, recreation and housing, transportation and civic services. Countless examples are available all over the world where engaging the private sector, along with defining a formal role for the informal sector and the local communities, had paid huge dividends in terms of improving services, economic growth and generating employment.

Rural Karachi: An agro-urban industrial zone?

As long as private-sector investment is made in an enabling legislative environment and is properly regulated by the government, it can provide assistance and investment in setting up agricultural support services and infrastructure. This will create more employment opportunities for the local youth thus creating a financial incentive to sustain an agro-urban economy and the associated livelihoods.

But for such an agro-urban economy to succeed, the government must declare the land to be used explicitly for agricultural practices. Later, allied services and industry can also accompany the initial investment, and help protect and sustain critical resources such as water and land.

An opportunity on offer

In the year 2012, the then president of Pakistan Asif Ali Zardari had signed into law the Special Economic Zones Bill, 2012. Under this initiative, the federal government shall establish special economic zones either by its own or in collaboration with private parties. These collaborations could be carried out as public-private partnerships and recognising privately established economic activity zones. The primary aim was to attract foreign direct investment as, under the new law, all capital goods, machinery and equipment will be exempted from customs duty and the zones will be exempted from income tax for a period of 10 years.

Establishing a special economic zone focused on the agriculture and dairy or poultry sector could definitely be a possibility that could provide an environment for potential local and foreign investors having the required incentives, security and infrastructure support. It can also secure land for the specific purpose of promoting the rural economy based on agricultural and farming practices.

Such a process, if established, would also shift the financial focus from the control and disposal of land to the produce of land, which is much more people-friendly scenario. It can help reduce conflicts over control of land and convert the presently hostile relationship into hopefully a more cooperative realm, where there is equal distribution of roles and responsibilities in the agro-business between different ethnic communities.

The writer is an urban planner and runs a non-profit organisation based in Karachi city focusing on urban sustainability issues. He can be reached at fanwar@sustainableinitiatives.org.pk

Published in The Express Tribune, August 4th,2014.