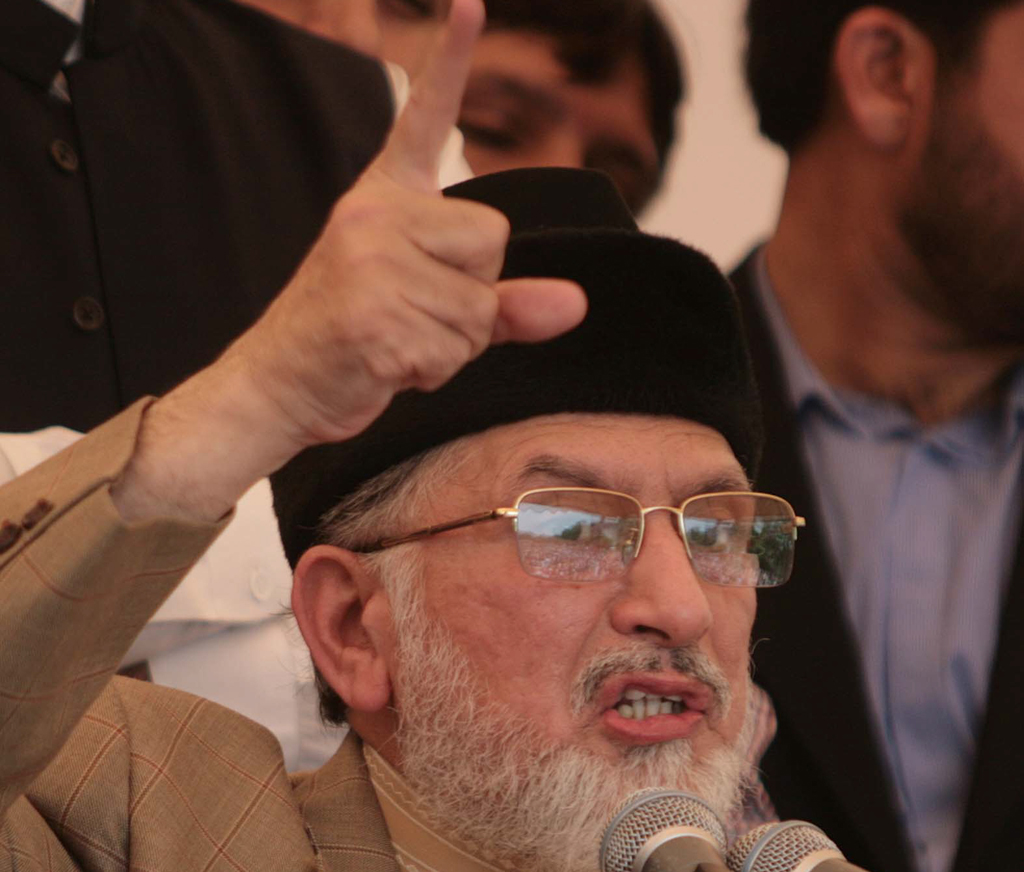 ---
LAHORE: Pakistan Awami Tehreek (PAT) chief Dr Tahirul Qadri said on Sunday that the Pakistan Muslim League-Nawaz (PML-N) government will not remain in power beyond August.

"A revolution is coming," said Qadri, inviting applause from his supporters. Taunting Prime Minister Nawaz Sharif, the PAT chief asked the PM to pick whether the federal government or the provincial government of Punjab would fall first.

Addressing a press conference in Lahore, the PAT leader lashed out at the government for mishandling the Model Town clashes, saying the matter would have been dealt with differently if it happened in the West.

On June 17, at least 14 PAT workers were killed and dozens of others injured in violent clashes between party activists and policemen in Lahore. The confrontation had started when a 15-member police team tried to remove barriers in front of PAT chief Dr Tahirul Qadri's house and the Minhaj International Secretariat.

Qadri stated that an FIR against the deaths of PAT workers has not been registered even a month-and-a-half after the clashes. "The leaders and murderers did not let the case get registered," said Qadri while recalling the horrors of the Model Town tragedy.

"The state of the people of Pakistan is worse than that of dogs in the western world."

Qadri claimed that Shahbaz Sharif was directly involved in the killing of his activists as he has complete record of telephonic calls which he will reveal at a later date. Further, Qadri warned that this time around the police would be treated in the same way that they treat his activists. Warning police officers to tread carefully, Qadri said that there would be no one to save them after the end of August as the current government would be 'finished' by then.

The PAT leader also announced that Youm-e-Shuhada will be observed on August 10 to honour those who were killed in the Model Town clashes. Further, he said, August 4 to August 9 will be observed as a week of martyrs.

Qadri said that they plan to hold the ceremony of Youm-e-Shuhada at the Minhajul Quran Secretariat but if the police try to stop activists from doing so, they would hold it at Jati Umra, the residence of the Sharif family, instead.