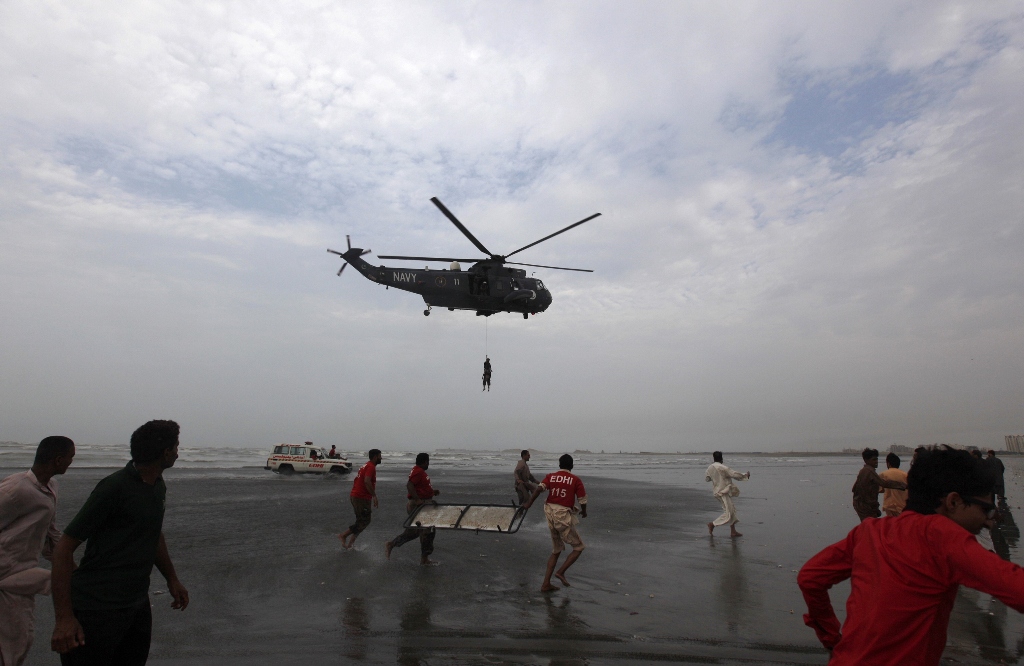 ---
KARACHI: In addition to the ban on swimming under Section 144 of the  Code of Criminal Procedure, authorities also stopped fishermen from going to the sea on Sunday, Express News reported.

All routes to Karachi's Clifton Beach - where at least 37 bodies of people who drowned were found in the last four days - and Do Darya have been sealed off. The Pakistan Coast Guard and police are stopping people from going near the Clifton Beach.

Pakistan Fisherfolk Forum (PFF) spokesperson said fishermen were also being stopped from approaching the water even though Section 144 bans swimming but not fishing.

There have been conflicting reports on the death toll at Karachi beach with Karachi commissioner Shoaib Ahmed Siddiqui claiming 37 people had drowned and Edhi rescue services putting the number of bodies of drowned victims at 42.

The rescue operation to recover bodies from the waters of Karachi beach had ended on August 2, but one man identified as Mujeeb is still considered missing. Siddiqui had said that the administration hopes that his body might be one of the two bodies lying at the Edhi morgue.

Siddiqui had earlier said that the ban on visiting the beaches will be lifted on August 3 (today), adding that it was imposed to ensure that there were no further casualties. This ban is in addition to the one imposed under Section 144 that prevents citizens from going into the water till August 27.