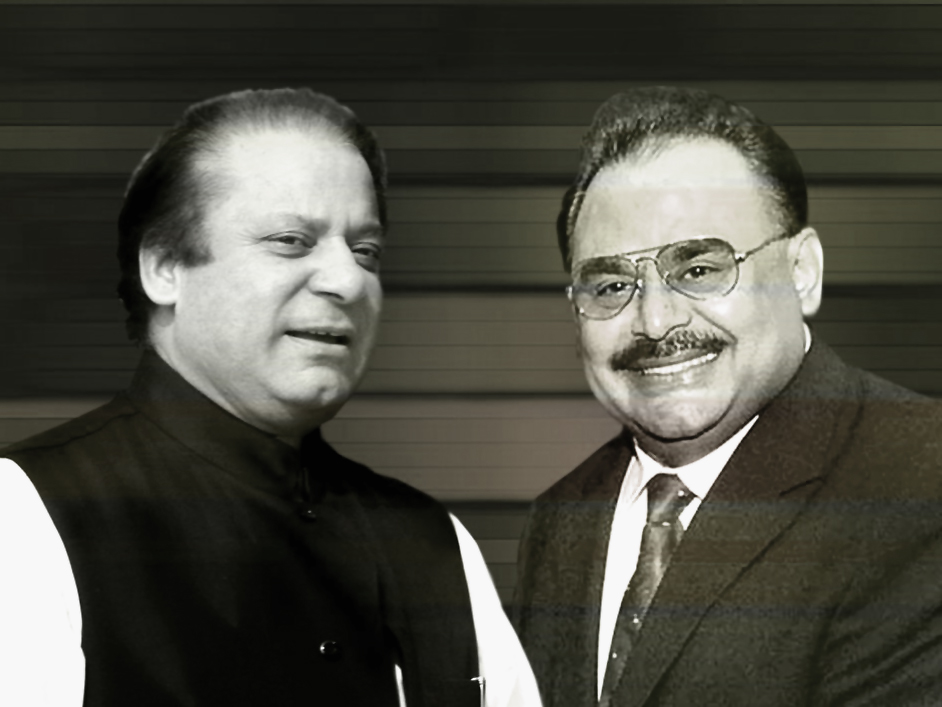 ---
KARACHI:



Muttahida Qaumi Movement (MQM) chief Altaf Hussain has asked Prime Minister Nawaz Sharif to step down in a bid to stave off the possibility of human and financial losses in the upcoming protests by opposition parties.




"I appeal to the prime minister to come forward in order to save the country and analyse the situation himself. If he thinks the country will face grave danger from the impending long marches and protests, he should bravely step down from his position," Altaf said in a press statement issued late Saturday night.

The MQM chief urged PM Nawaz to realise his responsibility and take the lead in order to avoid anarchy in the country. Before stepping down, he said, Nawaz Sharif could hand over the reins of power to someone else from his party and nominate a new prime minister in consultation with his party colleagues.

He recommended that the PM could gather the representatives of all political and religious outfits, listen to their grievances and announce measures to address their complaints.

Altaf also appealed to religious and political parties, as well as the masses, to save the country by ironing out differences and removing misunderstandings through dialogue.

The MQM chief did not restrict his advice to the ruling party alone. He called upon both the Pakistan Awami Tehreek (PAT) and Pakistan Tehreek-e-Insaf (PTI) – which have issued separate calls for a long march in Islamabad – to refrain from aggressive actions and to resolve all issues through dialogue and discussion.




"There are still a few days left in August 12 and August 14 protests and keeping in view the critical and sensitive situation of the country, these parties as patriotic Pakistanis and citizens should come together and refrain from threats and confrontation methods and actions," he said.

He cautioned that conflicts and disturbances could lead to bigger problems, including situations like that of Palestine, Syria, Iraq and Afghanistan. "For every small or big problem, political parties should adopt peaceful methods and go for discussions and refrain from confrontational means which can cause harm to the country," he said.

The MQM chief also spoke on other national issues such as enforced disappearances in Balochistan and lack of basic necessities – schools, hospitals and gas and electricity – in the province and elsewhere. He said it was unfortunate that no democratic government had ever held local government elections.

"The critical phase through which the country is passing is in front of everyone, while our armed forces are sacrificing their lives to eradicate militants and terrorists," he added.

According to party sources, the MQM will not be participating in the revolution march of Dr Tahirul Qadri. A decision to this effect will be announced soon.

Altaf urged Prime Minister Nawaz to realise his responsibility and take the lead in order avoid anarchy in the country.


Published in The Express Tribune, August 3rd, 2014.
COMMENTS (33)
Comments are moderated and generally will be posted if they are on-topic and not abusive.
For more information, please see our Comments FAQ