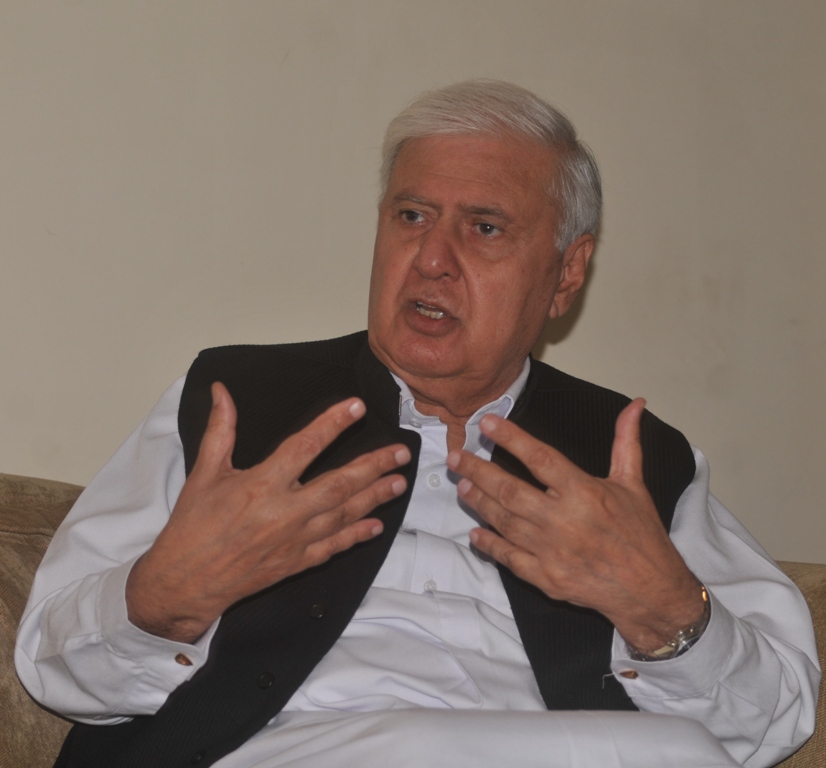 ---
PESHAWAR:



Former interior minister and Qaumi Watan Party (QWP) chief Aftab Ahmad Khan Sherpao has said the existing structure of the federation has failed to address the needs and expectations of smaller federating units.




Speaking at the Express Forum in Peshawar on Saturday, he recommended adopting a new social contract to help address federating units' interests.

The QWP chief accused the Pakistan Muslim League-Nawaz government of ignoring the rights of citizens save for those living in Punjab. He said he would push for protecting the interests of smaller provinces before the next elections.

Sherpao said Pakhtuns in particular were facing "the worst form of humiliation in the country as they don't get appointed to any position higher than the deputy speaker of the National Assembly." He pointed out that Pakhtuns form the second-largest majority in the country but are still deprived of rights and opportunities.

The QWP chief dispelled the impression that Operation Zarb-e-Azb was launched in accordance with the dictates of the US. Sherpao said that while it is difficult to predict the outcome of the military offensive, armed forces have succeeded in flushing out militants from their hideouts and paralysing their network. However, the responsibility lies with the law enforcement agencies to prevent the possible resurgence and regrouping of militant networks.

Published in The Express Tribune, August 3rd, 2014.
COMMENTS (2)
Comments are moderated and generally will be posted if they are on-topic and not abusive.
For more information, please see our Comments FAQ