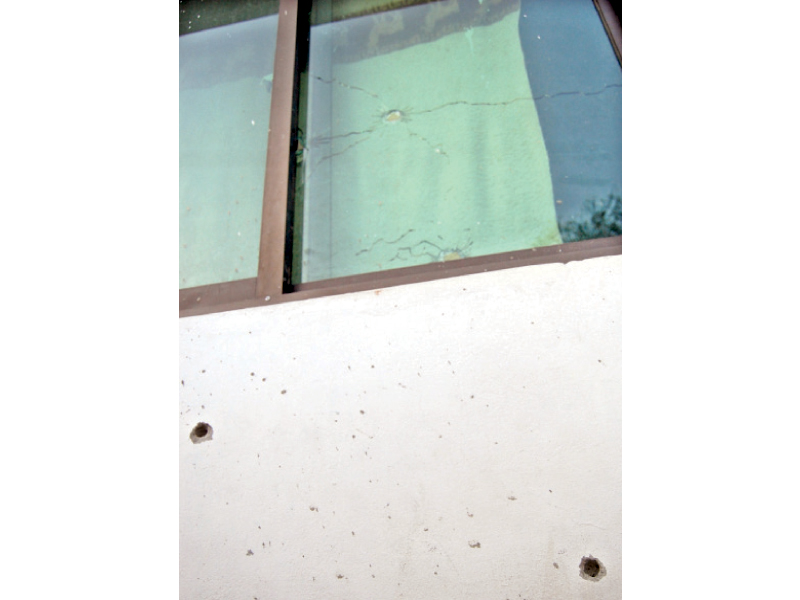 ---
ISLAMABAD:



The Islamabad police detained a local leader of Ahl-e-Sunnat Wal Jamaat (ASWJ) on Saturday for resisting efforts by the Capital Development Authority (CDA) to remove an illegal wall constructed outside Rahmania Masjid in Sector G-6.




ASWJ Islamabad Chapter Secretary General Maulana Abdul Rehman Muavia, the prayer leader of Rahmania Masjid, was detained by Aabpara police for a few hours after he resisted CDA officials who were tearing down a wall which had been constructed the previous night, said a police officer who requested not be named.

Work on the wall started at night. In the morning, a team of CDA enforcement directorate team went to the mosque and started removing the wall. When the prayer leader tried to stop them, the police were called and they later arrested him, the police officer said.

The police officer also claimed that part of the mosque and some nearby shops have been constructed on encroached land.

Muavia, when contacted, claimed that he got permission from the Aabpara police to build the wall to enhance security. "We started construction after unidentified men attacked my office on July 19," he said.

The security given to me is not enough and the wall was constructed just for security reasons. The SHO himself allow me to construct a wall around the office, he claimed.

He said he was "surprised" that the police arrested him despite the fact he "had their permission to build".

He said they ASWJ will stage a protest outside the CDA chairman's office on August 8.

Aabpara Police Station House Office (SHO) Khalid Awan said Muavia was given security round-the-clock as it is the police's responsibility to secure life and property, "but we will not allow anyone to take the law into their hands". He denied giving the ASWJ leader permission to construct a security barrier or wall. He said Muavia was released on bail in the evening

CDA Administration Member Amer Ali Ahmed was on leave and was not familiar with the details of the operation.

The CDA chairman could not be reached for comment despite multiple phone calls.

Meanwhile, an enforcement directorate officer claimed ASWJ was trying to wall off "two kanals on which they have already constructed illegal shops and rented them out".

On July 19, two motorcyclists opened fire on the Muavia's office after seeing the lights were on, however, nobody was inside.

On Thursday, an office-bearer and a khateeb affiliated with ASWJ were shot dead in Rawalpindi. The party claims they are continuously being attacked by armed groups and in the last nine months, 13 workers have been killed around the country in targeted attacks.

Published in The Express Tribune, August 3rd, 2014.