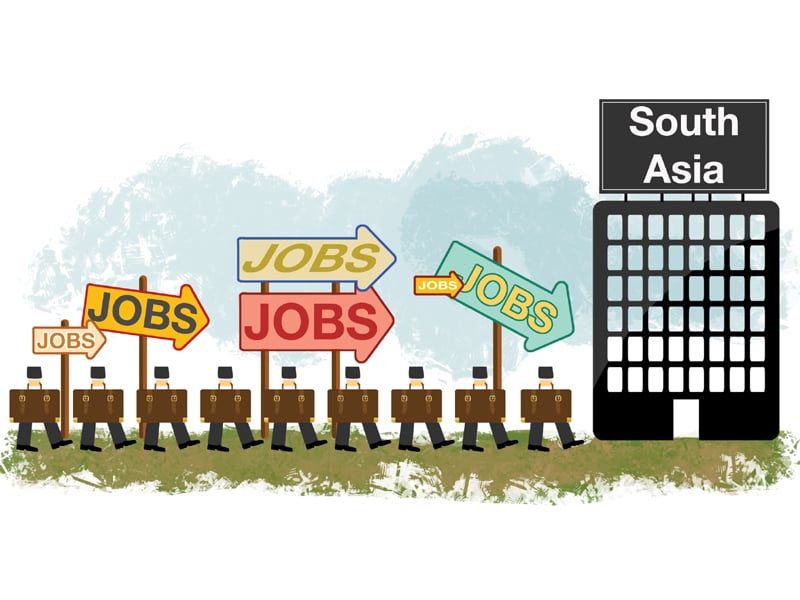 ---
KARACHI:



Nepotism and violation of merit plague the entire country but it is more rampant in Sindh, with examples available in various government departments.




Many of the officers are appointed in violation of the rules and court orders, with most of them taking home significant paycheques. There seem to be two requirements to acquire the top positions in civil administration; the first is the official one of passing the central superior services (CSS) test and the second is to have family connections with the ruling Pakistan Peoples Party (PPP) leaders.

Disrupting the govt

Prime examples of this include education department's additional chief secretary Dr Fazlullah Pechuho, brother-in-law of former president Asif Ali Zardari; health secretary Iqbal Durrani, son-in-law of Sindh Chief Minister Qaim Ali Shah; and general administration secretary Inamulah Dharejo, brother of PPP leader Jam Saifullah Dharejo.

These officers are often at loggerheads with their department heads and have been known to ignore the directives of their respective ministers, knowing that there will be no repercussions, resulting in internal dispute and conflict within various departments.

Naheed Durrani, the chief minister's daughter, has also worked in various government departments as their secretary and special secretary. During the last PPP government, Naheed was appointed as the education secretary and her dispute with the then education minister Pir Mazharul Haq made headlines. The party has not learned its lesson, however, as the same story repeats itself again in the education and health departments.

Other examples

The two sons of senior PPP leader Makhdoom Amin Fahim - Makhdoom Shakeeluz Zaman and Makhdoom Aqeeluz Zaman - have also had various stints as deputy commissioners in several districts of the province. Shakeeluz Zaman has now been appointed as Sindh Employees Social Security Institute commissioner and Aqeeluz Zaman was transferred from the position of Tharparkar district commissioner due to his negligence in dealing with drought that claimed a number of lives.

Two brothers of PPP MNA Ayaz Soomro have received out of turn promotions. The brothers - Rizwan Soomro and Riaz Soomro - were promoted from deputy superintendents of police to superintendents of police, clearly in violation of merit. They were later removed from the position following a court order but have now been promoted back.




The son of national assembly opposition leader Khursheed Shah, Yazim Ali Shah, is officially appointed as a grade-17 officer in Employees Old Age Benefit Institution (EOBI) but was working at a senior position in the Federal Investigation Agency's Crime Circle during the last PPP government. He has now been asked to once again report to EOBI.

Khursheed Shah's nephew, Gada Hussain Shah, was directly appointed on a grade-17 position in the Sindh Assembly. The brother of MNA Rafique Jamali, Farooque Jamali, is posted as the Jacobabad SSP and PPP senior leader Zafar Leghari's son, Amjad Leghari, works as its deputy commissioner.

The son of PPP leader Sardar Ahmed Ali Pitafi, Qayoom Pitafi, and the brother of PPP leader Jam Saifullah, Tariq Dharejo, are also both appointed as SSPs.

Other parties join in

The nepotism, however, is not limited to the PPP. Raza Abbasi Rizvi, brother of Muttahida Qaumi Movement MPA Haider Abbas Rizvi, was appointed as the Karachi Metropolitan Corporation charged parking director, and Asghar Manghrio, son of Pakistan Muslim League-Functional leader Jadim Manghrio is working at a senior position in the Export Processing Zone Authority.

On merit?

Talking to The Express Tribune, many of these officers defended their appointments. "I am a commissioned officer and will serve wherever the government wants me to," said Jam Inamullah Dhareejo and refuted the claims that he was given the job because of his PPP family ties.

The same response came from Aqeeluz Zaman, who was appointed directly as the assistant commissioner during the second PPP government.

According to the minister for parliamentary affairs, Dr Sikandar Mandhro, there is nothing wrong if the family members of PPP leaders are given jobs on merit. "If my son has passed the CSS exams and was ranked second in the country, does not he deserve a job in the provincial government?" he asked. Dr Mandhro conceded that a few people were appointed directly as DSPs and assistant commissioners but maintained that all of them were awarded those positions on merit.

Published in The Express Tribune, August 3rd, 2014.
COMMENTS
Comments are moderated and generally will be posted if they are on-topic and not abusive.
For more information, please see our Comments FAQ