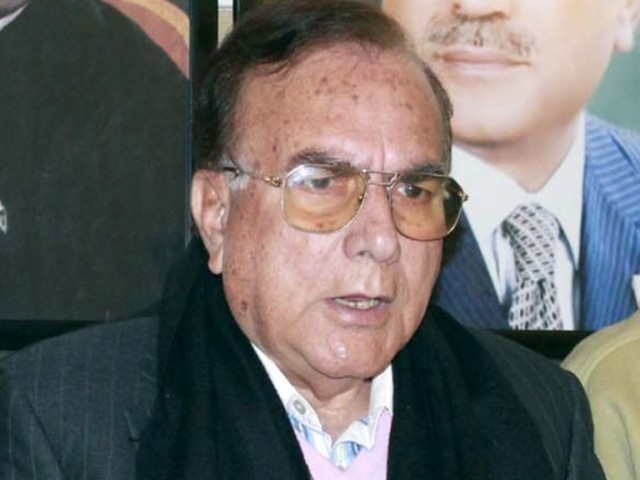 ---
LAHORE:



Pakistan Peoples Party Punjab President Mian Manzoor Ahmed Wattoo urged the government on Friday to withdraw deployment of troops in the federal capital under Article 245 of the constitution.




Wattoo said that several political parties and civil society organisations had criticised the invocation of the constitutional provision. He questioned the motive behind the move opining that the security situation in Islamabad was akin to other cities. Wattoo advised the government to immediately retract its decision to salvage its popularity. He said that the imposition of Article 245 compromised the fundamental rights of the public. Wattoo said that the decision could entail a clash with the citizens.

He said that the decision reflected poorly on the government's ability to manage law and order. Wattoo alleged that the government had taken the decision in haste and matters of national importance should only be taken with parliamentary consensus. He said the ruling party had the habit of taking unilateral decisions with scant regard for their political ramifications and had not learned from its past mistakes.

Wattoo cautioned the government against the consequences of its ill-advised actions and hoped for better sense to prevail. He said that the failure to benefit from collective wisdom had been eroding the democratic ethos. Wattoo alleged that the ruling party was indisposed towards taking other political forces into confidence on matters of national importance.

He said that this was not a healthy omen for the promotion and reinforcement of democratic values and institutions. Wattoo accused the government of causing a political rupture through its autocratic tendencies. He said the government had earlier launched the military operation in North Waziristan without taking the parliament into confidence. Wattoo said that Prime Minister Nawaz Sharif still had to take parliamentarians into confidence regarding matters of national importance.   

Published in The Express Tribune, August 2nd, 2014.
COMMENTS (1)
Comments are moderated and generally will be posted if they are on-topic and not abusive.
For more information, please see our Comments FAQ