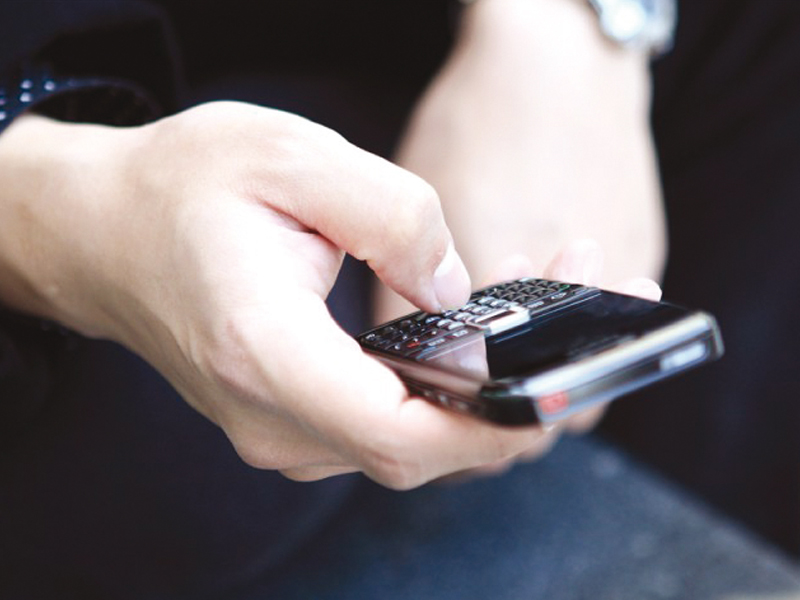 ---
KARACHI: When it comes to aims and ambitions, there is always room to go higher.

Following the spectrum auction that landed 3G and 4G services in the country, a whole new avenue is now available to cellular mobile operators (CMOs) and has set the stage for further growth and expansion.

Same is the case with Telenor Pakistan. Newly-appointed Chief Executive Officer (CEO) Michael Foley is looking to build on the company's "innovation".




"Since its inception, the story of Telenor Pakistan has been of innovation," Foley told The Express Tribune via email. "I resolve to take this innovation story forward especially in this new exciting times of 3G that Pakistan has been introduced to."

In his first interview since he joined the company on July 1, Foley shared his views on the opportunities Pakistan's cellular market has to offer and the areas he would like to focus on.

"It is quite exciting to assume the role at a significant moment in Telenor Pakistan's history as the country moves into a future where everyone will be able to access the internet, affordably and easily," the CEO said.

Relatively a new player in the market, the Norwegian telecom giant's local subsidiary has been growing its market share constantly. Boasting 26% or 36.5 million of the country's cellular subscribers on its network, the company is closely following market leader Mobilink that enjoys 28% share. However, Telenor Pakistan claims that it dominates the market when it comes to consumers who use internet over their mobile phones.

"My predecessor [Lars Christian Luel] built a strong market position for Telenor Pakistan to capture further market growth. The company continues to grow its market share and is set to further develop its leading consumer internet position following the rollout of its 3G services and it is an honour to drive this transition," the Canadian said responding to a question.

As he settles down, Foley, who brings with him 30 years of experience in sales, marketing and operations in the telecom and retail sectors in both advanced and growth-stage markets, said he would be focusing exclusively on the company's mobile internet segment.

"Telenor Pakistan's mobile internet statistics are very encouraging, highlighting future opportunities for us and the consumers for further data consumption."




Explaining, the CEO said global observations point out that the next spurt of telecom growth worldwide is expected from data services rather than voice with evidence from the local industry supporting it.

There are 30 million internet users in the country and half of them access it via mobile phones. Internet has a 15% population penetration, showing a year-on-year growth of 43%, Foley said. "We feel that it can be a useful catalyst for sustainably changing lives and supporting socioeconomic development."

The country has low internet penetration but technology pundits predict that the use of broadband will increase on the back of recently-introduced third-generation mobile internet services. Foley thinks no differently.

The arrival of 3G services represents the beginning of a new age of connectivity in Pakistan, Telenor's new chief said. Today, barely one in every 10 Pakistani has access to the internet. "While millions of Telenor Pakistan customers are using internet services over 2G today, it is expected that this number will soar with 3G uptake," he says.

Telenor Pakistan, according to industry sources, was the most-prepared operator in terms of network swap at the time of 3G auction. On June 1, the company commercially launched the service in big cities, while starting the second phase recently.

"We have initiated the second phase of 3G services across the country by adding on 10 more cities last month," Foley said. These cities include Sarai Alamgir, Gujranwala, Kharian, Multan, Gujrat, Sialkot, Abbottabad, Faisalabad, Peshawar and Sargodha.

While Foley is exciting about market opportunities and Telenor's market position, he also notes that there are certain challenges that will test his leadership skills as he steers the company towards growth.

"Mobile telecommunication is one of the largest tax collecting and paying sectors. However, we believe the sector is rather heavily taxed both from an industry point of view and for telecom consumers," Foley said. "Taxation makes it very challenging for us to reach the neediest in the market. It affects our pricing as well as we are not able to pass on some of the relief to the consumers."

The CEO says the tax burden on cellular consumers is very high, especially keeping in view the average income of a Pakistani citizen. Of the 139 million telecom subscribers, 80% are below the threshold of taxable income.

"We would request the government to consider rationalising various taxes imposed on the industry, both at the federal and provincial level."

Published in The Express Tribune, August 2nd, 2014.

Like Business on Facebook, follow @TribuneBiz on Twitter to stay informed and join in the conversation.
COMMENTS (1)
Comments are moderated and generally will be posted if they are on-topic and not abusive.
For more information, please see our Comments FAQ