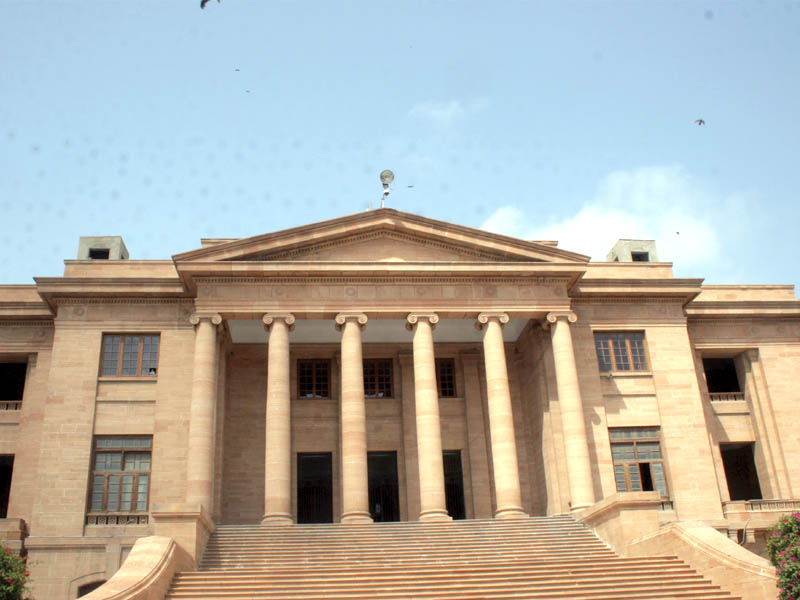 ---
KARACHI:



The Sindh High Court (SHC) has directed its Member of Inspection Team-II (MIT) to investigate the allegations leveled by some subordinate staff against the district and sessions judge of Malir for forcing them to resign from their jobs.




The high court ordered that the MIT may summon all relevant records in this regard and prepare a comprehensive report, which is to be presented before the court by or before the second week of August. Headed by Justice Muhammad Ali Mazhar, the bench issued these directions during the hearing of four petitions filed against the Malir district and sessions judge (DSJ) Muhammad Yamin, the provincial finance secretary and the provincial accountant general.

In their pleas, the petitioners submitted that they had applied for the posts of stenographers, clerks, bailiffs and drivers that had been advertised by the Malir DSJ in the national dailies on May 31.

On June 10, the appointment committee at the Malir District and Sessions Courts conducted tests and interviews and selected 16 candidates, who qualified for the final merit list. The petitioners claimed they were among the candidates selected by the appointing body and endorsed by the Malir DSJ.

According to the petitioners, they had taken up their duties in mid-June. But after a few days, the Malir DSJ had allegedly called them and asked them to resign under duress. They alleged that the respondent had kept dozens of new appointees under compulsion and forcibly obtained their signatures on typed resignation letters and those aggrieved persons included the clerks, bailiffs and stenographers.

They pleaded the court declare the DSJ's act illegal and restrain him from alleged harassment. "This is a bunch of four connected petitions raising the same grievance," the two judges observed, adding that "serious allegations have been made against respondent 1 (Malir DSJ)."

The bench ordered that, "Let the MIT-II examine the matter with regard to the allegations that have been made by the petitioners against the respondent 1 and in particular with specific reference to the allegations that after having been duly appointed, the petitioners are being forced to sign resignation letters against the their will."

Backfire

The two judges said that since serious allegations have been leveled which must be thoroughly examined, they also put the petitioners on notice. The bench warned that in case their allegations against the Malir DSJ were found to be false and baseless and the petitions found to have been filed without proper and just cause, appropriate proceedings shall be initiated against the petitioners 'by way of perjury since each of the petition is supported by an affidavit of the petitioner.'

The petitioners affirmed that they fully understood the possible consequences and resolved to proceed with the matter. The bench directed the MIT-II to take immediate action and adjourned the hearing until the second week of August.

Published in The Express Tribune, August 2nd, 2014.