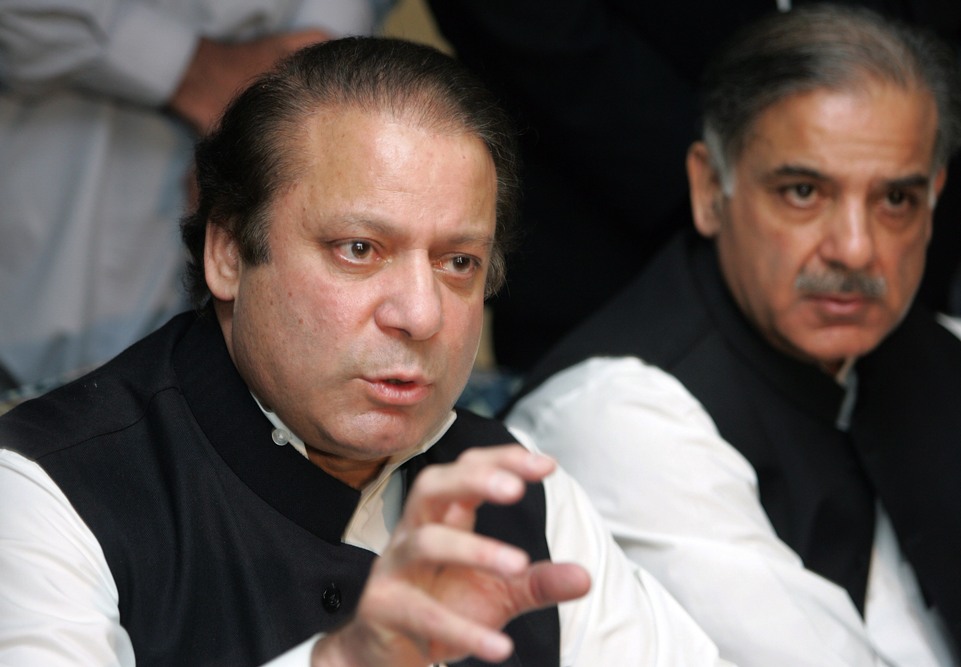 ---
LAHORE: Prime Minister Nawaz Sharif met Punjab Chief Minister Shahbaz Sharif at his residence, Jati Umra in Raiwind, where they discussed the country's prevailing issues, The Express Tribune learnt on Thursday.

PM Nawaz along with his family and staff returned to Lahore Wednesday evening after his 10-day personal trip to Saudi Arabia, where he offered Umrah and held meetings with dignitaries.

During their meeting, the brothers discussed Pakistan Tehreek-e-Insaf's (PTI) August 14 long march and the announcement of Pakistan Awami Tehreek (PAT) chief Dr Tahirul Qadri's revolution march.

It was also decided that if Qadri's revolution march happens before PTI's August 14 long march, then Qadri's movement would be restricted at his house in Model Town and the march curtailed.

According to officials, both brothers have agreed to tackle both the marches with consultation of concerned quarters in Islamabad and for this Shahbaz Sharif flew to the federal capital soon after the meeting.

The Punjab chief minister will meet Interior Minister Chaudhry Nisar Ali Khan and later both will hold their meetings with concerned officials to discuss the marches, former military ruler Pervez Musharraf's trial, the vilification campaign against the country's spy chief Lt Gen Zaheerul Islam and some regional issues.

PM's visit to Saudi Arabia

The premier called on Prince Salman bin Abdulaziz Al Saud, the Crown Prince, Deputy Premier and Minister of Defence of Saudi Arabia. He also met with Prince Muqrin bin Abdulaziz Al Saud, the Deputy Crown Prince, Second Deputy Premier, Adviser and Special Envoy of the Custodian of the Two Holy Mosques.

Later, PM Nawaz also called on Saudi King Abdullah bin Abdulaziz Al Saud in his palace in Jeddah and held an hour-long meeting.

Published in The Express Tribune, August 1st, 2014.