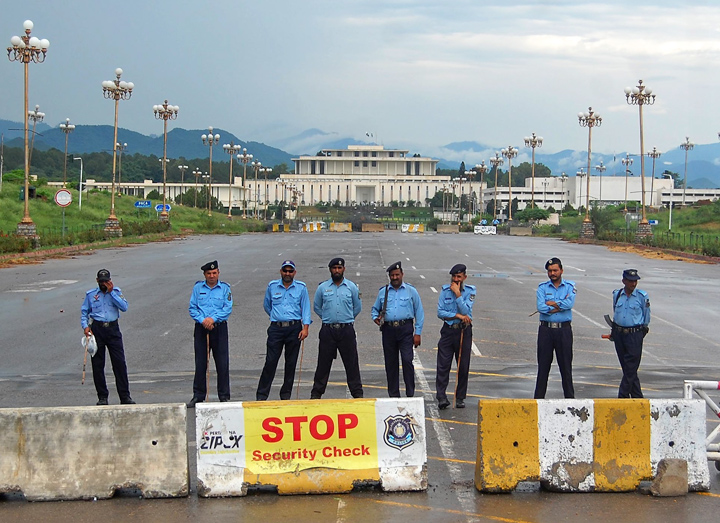 ---
ISLAMABAD: A new the Islamabad Police might be getting a new inspector general as Interior Minister Chaudhry Nisar Ali Khan has decided to transfer IG Islamabad Aftab Cheema. Sources said the decision had been on the cards for some time but was delayed till after Eidul Fitr. An official announcement of Cheem's transfer is likely to be taken after consultation with Prime Minister Nawaz Sharif after the Eid holidays, an interior ministry official said on condition anonymity.

The decision was taken after Aftab Cheema applied for one year ex-Pakistan leave to go to the US. Earlier, the minister had rejected his leave application, saying that the IG should focus on controlling increased crime in the capital. Later, he approved 45-days leave, but remained unhappy at the fact the request came while Islamabad is facing multiple challenges.

The official quoted Nisar as saying, "At a time when the capital is facing multiple challenges, top cops are applying for leave."  The minister added, "It would be better to appoint new officials."

Interestingly, in May, the IG had gone to America for one week, during which time the Pakistan Tehrik-e-Insaf (PTI) held a large protest in Islamabad. Now, with the PTI planning another march on the capital, Cheema has applied for leave again.

The source told Daily Express that the main reason the shortened leave application was accepted was that Rangers and Elite force officials are on hand to support the police for the next three months.

Meanwhile, Islamabad Chief Commissioner Jawad Paul had applied for three months leave, which was conditionally approved by the minister, pending the appointment of new chief commissioner.

The ICT Administration and Islamabad police spokespersons were unavailable for comment.

Published in The Express Tribune, August 1st, 2014.
COMMENTS (2)
Comments are moderated and generally will be posted if they are on-topic and not abusive.
For more information, please see our Comments FAQ