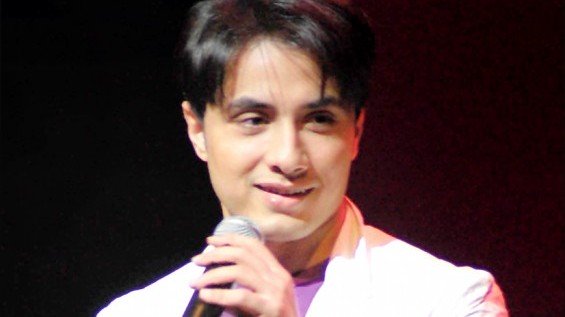 ---
KARACHI: The Tere Bin Laden star is taking time out to help a young bride whose dowry was burnt in Shah Faisal Colony, Lahore.

Zafar told Express News, "If well-off people helped the poor then our society would improve. I believe that those who have the capability should do what they can to help out." Ali Zafar went on to say that although he has not started a charitable organisation he is more than willing to use his resources to help out and is even willing to do a charity show to raise money for a worthwhile cause.

Charity begins at home and many Pakistani celebrities have taken up that motto. From health to education, a number of issues are being taken up by various artists who are promoting the concept of social responsibility across the country.

The Ali Zeb Foundation is a charitable institution which was announced on the fourth death anniversary of actor Muhammad Ali by his wife and chairperson of the organisation, Zeba.

The organisation treats children suffering from thalassaemia and aims to set up schools in rural areas of Pakistan as an extension of its charity work. Shehzad Roy's Zindagi Trust, set up in 2002, aims to educate underprivileged children. The organisation has been running on proceeds from the artist's concerts as well as from donations.

It currently has 29 operational schools with over 2,800 children enrolled. Roy also organised a concert featuring Canadian singer Bryan Adams to raise funds. Pop singer Abrarul Haq established the Services Aimed at Health and Awakening in Remote Areas (Sahara) foundation to promote health, education and other social services in the country's remote areas.

Salman Ahmed, as a UNAIDS Goodwill Ambassador since 2005, has focused on the United Nations' objective to raise awareness about HIV.

As part of his work, Ahmed set up the Association of People living with HIV in Pakistan in 2006 in Islamabad. The Nazia Hassan Foundation, established posthumously by her family in 2003, has been involved in the construction of medical centres and schools and encourages volunteers to take an active role.
COMMENTS (2)
Comments are moderated and generally will be posted if they are on-topic and not abusive.
For more information, please see our Comments FAQ