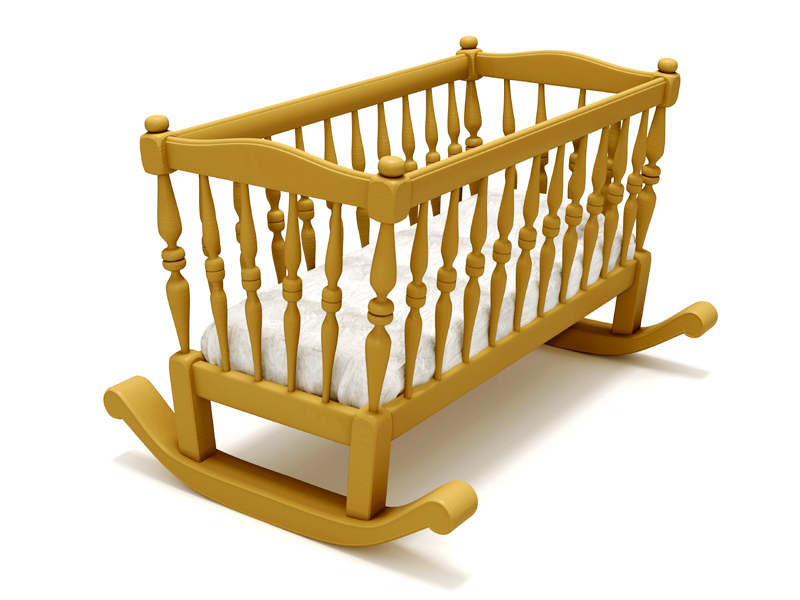 ---
At any given moment in Pakistan, there are millions of children orphaned or displaced due to poverty, crime, natural disasters or simply having nowhere to go. Since abortion is illegal and contraception is generally frowned upon, these unfortunate children are often discarded from society and grow up without families, shelter and education. They live on the streets, begging for food and water until they succumb to hunger. Numerous babies are abandoned by parents who are unable to support them — a welcome fate considering many of them are murdered upon birth.

According to Shanaz Ramzi, the author of A Guide to Adoption, a local Edhi centre alone receives close to 20 children — mostly girls — every month, left crying in the cradles placed outside the premises for this very purpose. Due to a lack of awareness and fear of social pressures, most parents in Pakistan turn a blind eye to the idea of adoption being a viable alternative to murder or abandonment.

It is rather ironic that in a country with such a large population of youngsters living on the streets, little has been done to offer them support. Adoption in Pakistan is not illegal but there exists no stringent legal framework to regulate adoption procedures. At present, the Guardians and Wards Act of 1980 is the only legal standpoint taken to discuss adoption cases and while a petition is rarely ever declined, the adopting parents are not recognised as parents. They remain legal guardians of the concerned child which leads to further logistic issues post-adoption, such as obtaining proper identification from NADRA. Moreover, in the absence of law, there are no legal rights given to the adopted child and no one to ensure he or she is treated right.




This gap is somewhat bridged by non-governmental organisations (NGOs) and private adoption agencies like the Edhi Centre, Kashan-e-Atfal, SOS Village and Imkaan Welfare Organisation. According to national reports, the Edhi Centre alone is giving over 250 children in adoption every year, closing in on a grand total of 23,320 babies adopted since it began. The problem, however, is the shortage of such well-reputed and trustworthy organisations to which adopting families can resort to without having to worry. The Karachi Adoption Resource Centre provides counselling before, during and after the adoption process and bring adopting families and their desired children closer. Unfortunately, the management of most of these organisations reserves the right to hold the children within its own premises rather than trust others with the responsibility. Consequently, families looking to adopt a child have to wait for months — sometimes years — until they are finally matched to and approved for a baby. Aspiring parent Adil Qureshi, for example, has been trying to adopt for over a year now but to no avail. "When my wife and I decided to go down the adoption route, it didn't take long to realise the serious lack of information and resources in Pakistan," shares Adil. "Usually, all one needs to do is visit a local adoption agency, submit an application and sit for an evaluation interview. Once you are approved, you are placed in line for a baby that matches your profile and unfortunately, the line is often extremely long."

It is therefore, unsurprising that adoption has benefitted few in Pakistan. This is made all the worse due to social pressures of having male children, preferably those below the age of two. Tahera Hasan, director of the Imkaan Welfare Organisation and lawyer for national and international adoption cases shares that the older a child gets, the rarer adoption becomes. "We find that older children are left in orphanages as amanat (keepsake) for short periods of time, when their parents find themselves unable to keep them at home," says Tahera. "This can be due to anything from poverty or drug addiction or even having to serve jail time. The parents often come back to visit or take their children home later on."




Unfortunately, since most abandoned children are female, the wait for the right baby is stretched even further. As quoted in an article by Alefia T Hussain, "Because of the narrow-mindedness of our people, there is an obvious reluctance to adopt an orphan, stranger or non-relative," says philanthropist Bilquis Edhi. "People prefer blood relations most of the time."

"Adoption is extremely difficult, especially in a society such as ours which is dominated by kinship, baradaris and ethnic divisions," explains Adil. "Many adopting parents hide their child's background to protect it from social and psychological issues that may arise later. In fact, in most cases, adoption is usually shunned in favour of second marriages, quackery treatments or a niece or nephew." One could argue that concealing the origins of adopted children is justified, especially considering the fact that their medical history is largely unknown. Treatments and testing may prove long and expensive, an additional cost to the greater process as a whole.

Many like businessman Ghulam Ahmed Bashir have kept their adopted child a secret lest they be denied basic family rights. "I was afraid my son would be denied his share in the family wealth," confesses Ghulam. This sheds light on another key issue that arises when one is considering adoption — inheritance. Many aspiring parents are discouraged from adopting due to the misconception that adopted children are not entitled to any inheritance of the family wealth. Sarah Haider, founder of the Pakistan Adoption Group, answers these fallacies."Parents can bequeath up to one-third of their total estate to non-inheritors," she says. "This often results in the adopted receiving more than the biological children but I believe this exists to give the adopted one more financial security." In any event, the amount of wealth the adopted child inherits depends on the wisdom and discretion of the family.

With such grave roadblocks on the way to successful adoption, it is no wonder people are apprehensive of bringing someone else's child into their homes. Often, they avoid the lengthy legal battles by resorting to informal arrangements for abandoned children, such as with local clinics, midwives and even their domestic help. Samreen Abbas and her husband, for instance, asked their maid for her son upon hearing she did not intend to keep him. "We jumped at the idea because it was easy and convenient," shares Samreen. "There was a baby right in front of us, born to a woman we had known and trusted for years."

Illegal methods of adoption are in fact, preferred due to the negative connotations Pakistani society associates with it. Once the child has been taken in, many couples like Aisha Saud and her husband pretend to be the biological parents to avoid social baggage. "I adopted two girls and both times, I pretended to have moved to the US for my pregnancy," confesses Aisha. "We introduce the girls as our biological offspring so that they do not lose out on good marriage prospects and a happy future when they are older."

Dr Rakshanda Talat, a gynaecologist from Faisalabad lends credence to such underground adoption practices, She admits to receiving many patients with unwanted pregnancies who she refers to aspiring parents unofficially. "Most of these families are former patients of mine, some of whom can't conceive or simply don't want to," says Rakshanda. "They put in a request for me to find them a child. I understand that this is not legal but the way I see it, a baby's life can be saved. Not to mention, a couple without children of its own gets a chance at parenthood."

It is important for the people of Pakistan to open up to a concept as noble as adoption. Not only is it the best answer to the ever-increasing problems of child abuse, child labour and poverty but adoption also possesses the power to change the fate of underprivileged children for the better. Organised efforts by both public and private entities such as social workers and lawyers etc, are needed to set up a smooth and transparent adoption process. This way, we can connect hopeful parents with unfortunate children and offer both healthy family lives.

*Names has been changed for privacy

Published in The Express Tribune, Ms T, August 3rd, 2014.