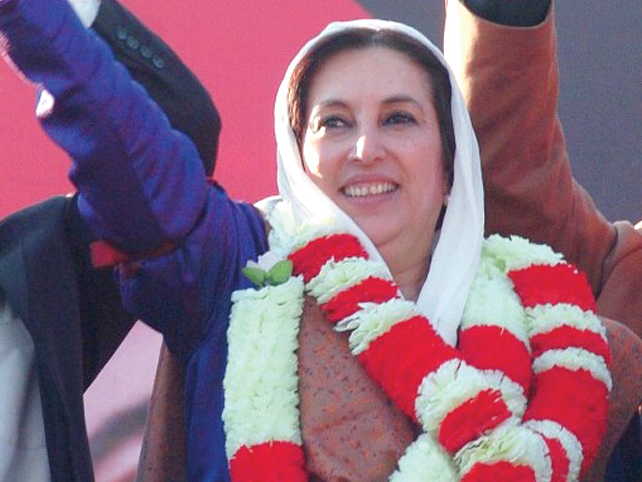 ---
WASHINGTON: The United States pledged on Friday to help Pakistan develop democracy after a report said the country could have prevented the 2007 assassination of former prime minister Benazir Bhutto.

The United States, which had encouraged Bhutto's decision to return to Pakistan to resolve political turmoil, "cooperated fully" with the UN probe, State Department spokesman Philip Crowley said. "The assassination was a tragedy for the people of Pakistan," Crowley told reporters.

"Benazir Bhutto gave her life in defense of the development of Pakistan's democratic institutions.We will continue to work with Pakistan to make sure that we build the institutions of democracy going forward," Crowley said.

Crowley declined to comment on the particulars of the report, but said: "Tragically there were failures at a number of levels where she did not have the protection that she deserved and obviously needed."
COMMENTS (1)
Comments are moderated and generally will be posted if they are on-topic and not abusive.
For more information, please see our Comments FAQ