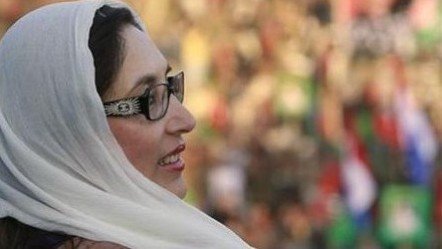 ---
ISLAMABAD: The Pakistani government may be reluctant to act on a call by a UN commission to investigate thoroughly the assassination of Benazir Bhutto because of fear of its own powerful security establishment, analysts said on Friday.

"There is no will to really delve into all kinds of linkages which implicate people who are still in the know, who are still in the country," said Simbal Khan of the Institute of Strategic Studies.

A report by a UN commission of inquiry released in New York on Thursday said any credible investigation should not rule out the possibility that members of Pakistan's military and security establishment were involved.

The charismatic Bhutto spoke out forcefully against the Taliban and Islamist militant groups that had been patronized in the past by parts of Pakistan's military and she was deeply distrusted by the security establishment.

Trial Stopped


Zardari and the PPP had called on the United Nations to investigate Bhutto's death since they did not trust the findings of an inquiry carried out during Musharraf's tenure, and stopped a trial of five Islamist militant suspects.

The initial investigation blamed a Pakistani Taliban leader and al Qaeda ally, Baitullah Mehsud, for Bhutto's murder.

Last year, Mehsud was killed in a missile attack launched by a U.S. drone aircraft and Musharraf went into self-imposed exile.

The UN report said no-one believed the 15-year-old suicide bomber who killed her acted alone, and the failure to examine her death effectively appeared to be deliberate, but the commission did not say who it believed was guilty.

The UN team said its investigation had been severely hampered and it was mystified by the efforts of some high-ranking Pakistani government officials to obstruct access to military and intelligence sources.

The PPP welcomed the UN findings and said persons "named in the report for negligence or complicity in the conspiracy will be investigated".

"The blame has been fixed on the previous administration, especially for those who were responsible for her security," said Hasan Askari Rizvi, a political and security analyst. "Now the challenge for the government is to carry out its own investigations."

Speculation has lingered that she was the victim of a plot by allies of Musharraf, which the former president has denied.

Bhutto wrote to Musharraf before she returned to Pakistan in October 2008 naming enemies she believed might try to kill her. On the day she returned a suicide bomber attacked her homecoming parade, killing 149 people.
COMMENTS (1)
Comments are moderated and generally will be posted if they are on-topic and not abusive.
For more information, please see our Comments FAQ