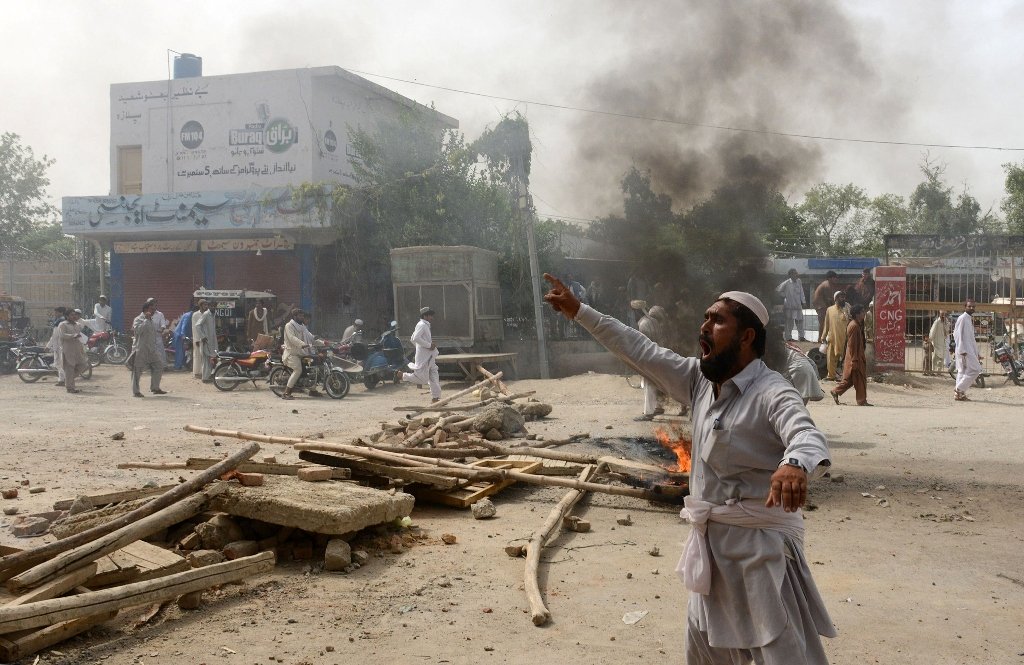 ---
BANNU: Police and troops fired warning shots Tuesday to break up a protest over food shortages by people who have fled North Waziristan because of the military operation.

The offensive has seen the tribal area of North Waziristan hit by more than a week of shelling and air raids, and more than 450,000 people have fled ahead of an impending ground assault, with many going to the nearby town of Bannu.

The World Food Programme (WFP) began distributing aid through a local aid group on Monday, but there was anger among refugees at long delays.

Anger at problems with food distribution spilled over on Tuesday, with people blocking the main road from Bannu to Peshawar.

An AFP reporter saw around 500 people blocking the road and pelting security forces with rocks in protest, prompting police and soldiers to fire warning shots in the air to disperse them.

Mohammad Nazir Khan, a lawmaker from the region, said many people who should be receiving aid were having problems with registration and documents.

Local administration official Aurang Zeb said more food distribution points would be opened soon and the authorities would do all they could to help those in need.

Armed forces have used jet fighters, tanks and artillery in the offensive, killing around 300 people they have described as militants, though the toll and identity of the victims are impossible to verify.
COMMENTS
Comments are moderated and generally will be posted if they are on-topic and not abusive.
For more information, please see our Comments FAQ