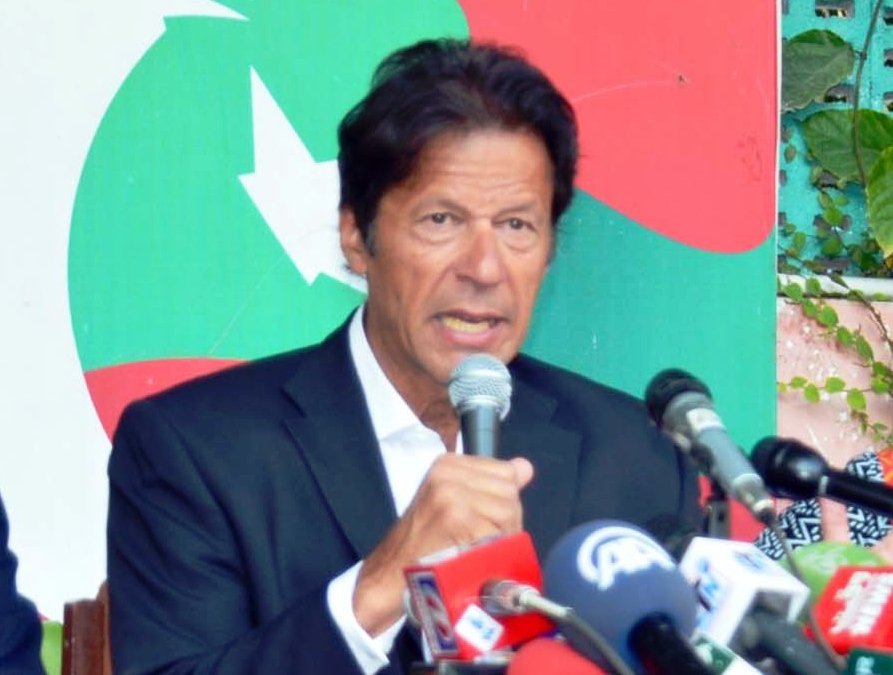 ---
ISLAMABAD:

The Core Committee of the Pakistan Tehreek-e-Insaf (PTI) on Monday endorsed the government's decision to launch Operation Zarb-e-Azb against militants holed up in North Waziristan Agency.


The party asked the federal and Khyber-Pakhtunkhawa governments to make effective arrangements for the Internally Displaced Persons (IDPs) from the tribal areas. It also asked the government to continue its strategy of pursuing talks with those militants who want to surrender.

However, the Core Committee expressed reservation over the decision to launch the offensive without taking the political parties into confidence, particularly the K-P government, which is extremely vulnerable to a spillover effect, said PTI chief Imran Khan.

"Since the operation has started, we stand by our army and pray that the operation is successful," said Imran whose party has always called for dialogue to resolve the issue of militancy in tribal regions.




Separately, Pakistan Peoples Party co-chairman and former president Asif Ali Zardari welcomed Prime Minister Nawaz Sharif's speech in the National Assembly, declaring the party's support for Operation Zarb-e-Azb.

In a statement, the former president said the PPP government had also launched an operation against militants in Swat in 2009 after exhausting all avenues of negotiations. A delayed decision is not avoiding a problem, but inviting a crisis, he added.

Leader of Awami National Party Ameer Haider Khan Hoti also endorsed the government's decision. "We are with the government over the country's security and defence," he told journalists outside the Parliament House.

Jamaat-e-Islami chief Sirajul Haq said the government should have taken the political leadership into confidence prior to taking any decision.

"We appeal to the militants to play their role in protecting the life and property of civilians instead of confronting the state," Haq said on microblogging website Twitter. "They should join the national mainstream instead of imposing their will through the use of force," he tweeted.

The Jamiat Ulema-e-Islam-Fazl (JUI-F), which forms the opposition in the K-P Assembly, said the operation would not end terrorism unless a clear policy against militancy was adopted.

In a statement issued on Monday, JUI-F spokesperson Jan Achakzai said if the operation has the limited aim to target certain militants, while leaving other groups who are sustaining the terrorism infrastructure in the country intact, the issue would not be resolved.

Meanwhile, Muttahida Qaumi Movement (MQM) chief Altaf Hussain also said the prime minister should have taken the nation into confidence before launching the operation. "Mian Nawaz Sharif is the constitutional head of this state. [...] he should take the nation into confidence otherwise it will give the impression that the army has started the operation and the federal government is not part of the operation."

Published in The Express Tribune, June 17th, 2014.