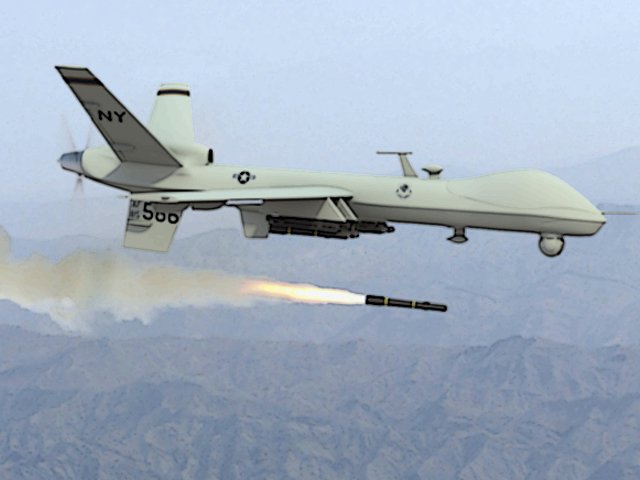 ---
MIRANSHAH: At least 16 people have been reportedly killed in two separate drone strikes in North Waziristan within the last 24 hours.

According to details, at least six people were killed when a predator drone fired two missiles, targeting a vehicle and a compound in Dargah Mandi village in North Waziristan, around 10 kilometres west of the main town of Miramshah in first attack late Wednesday night.

Six suspected militants were killed, four of whom were said to be of foreign descent. "Four of them were Uzbeks and two were Punjabi Taliban," said an intelligence official in Miramshah.

Officials said militants had parked their pick-up truck against an outer wall of the compound. "Both compound and truck were completely destroyed. Local informers told us that both are still on fire," the intelligence official said.

This is the first drone attack of 2014, with the last drone strike taking place in Pakistan on December 26, 2013, in which four people were killed.

Second drone attack
At least 10 people were killed and four others were injured in a second drone strike early on Thursday in Dande Darpa Khel village in North Waziristan, Express News reported.

According to Express News correspondent, the unmanned aerial vehicle (UAV) fired six missiles.

"Three US drones fired six missiles on militants who had gathered to dig the debris of a compound," a local security official told AFP, adding missiles also hit two vehicles at the site.

Another security official confirmed the fresh US drone strike.
COMMENTS (107)
Comments are moderated and generally will be posted if they are on-topic and not abusive.
For more information, please see our Comments FAQ