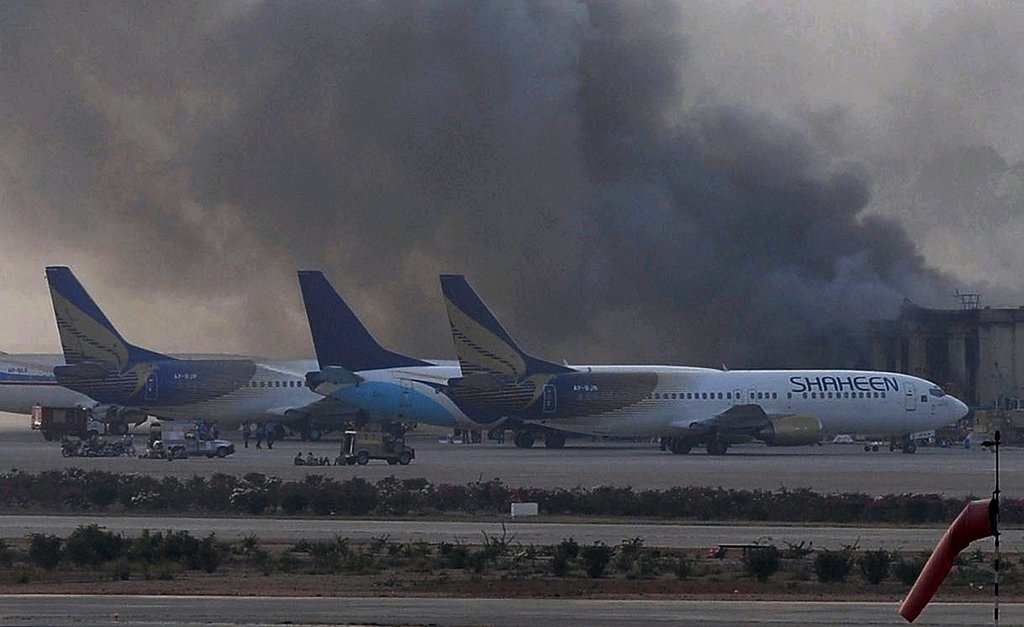 ---
NEW YORK: United Nations has strongly condemned the terror attack on Jinnah international airport in Karachi that killed 29 people and suicide attack on Shia pilgrims that killed 25 people in a hotel in Taftan, Balochistan.

In a statement released by the United Nations, the UN Secretary General Ban Ki-moon has expressed his deepest concern over the latest upsurge of violence across Pakistan.

While conceding the measures taken to maintain security, the secretary general has strongly urged the government of Pakistan to further intensify its efforts to address terrorism and religious extremism, including the safety of people so they can practice their religion freely, and bring culprits to justice.

Moon also expressed his deepest condolences to the families of the victims who lost their lives in the attack and has expressed unity with the government.


#UNSG strongly condemns yesterday's terrorist attacks in Pakistan & extends condolences to families of the victims http://t.co/2disY8e9L5

— UN Spokesperson (@UN_Spokesperson) June 9, 2014