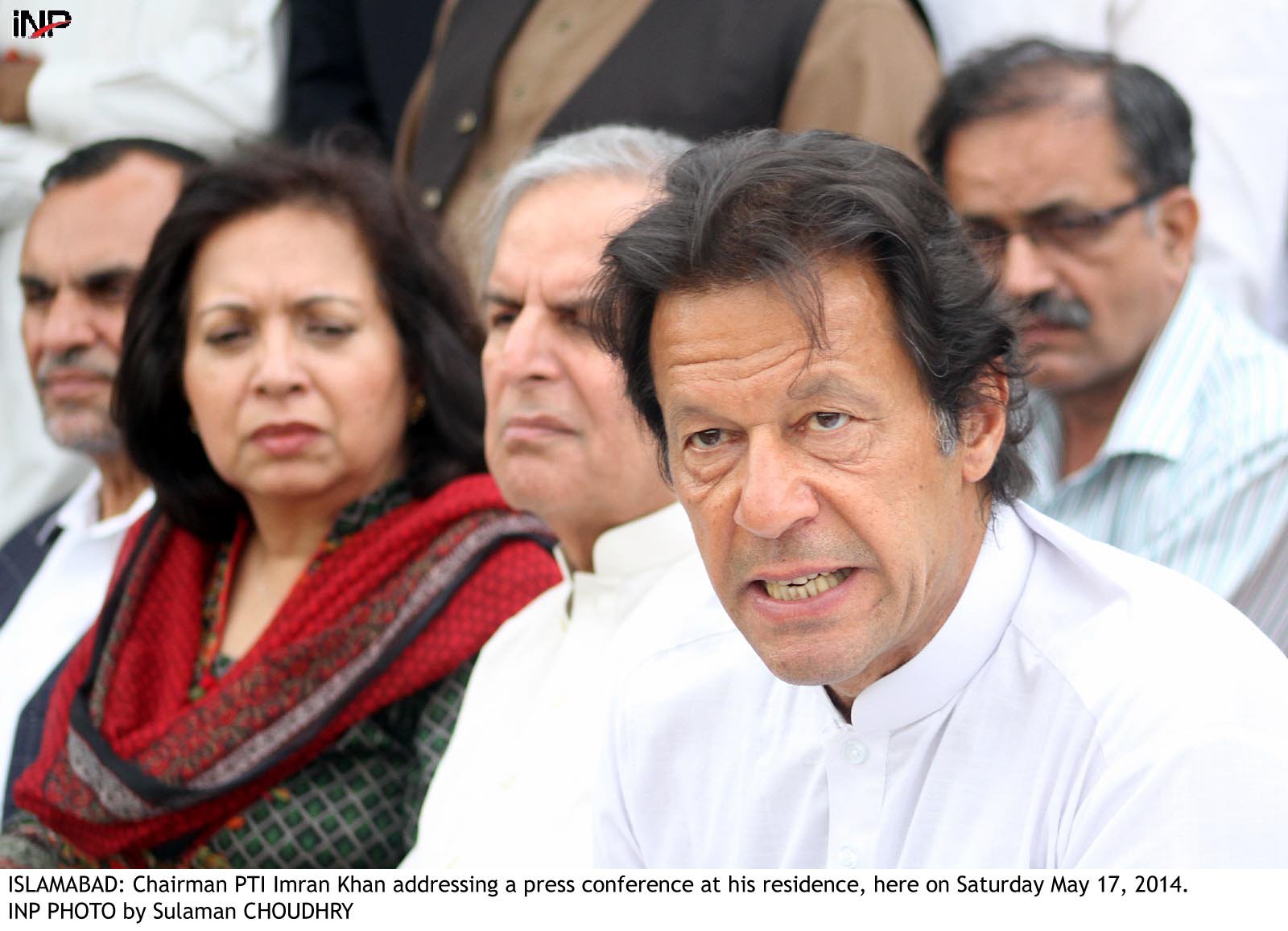 ---
ISLAMABAD:

Pakistan Tehreek-e-Insaf (PTI) on Monday denounced the attacks on Karachi airport and Shia pilgrims in Balochistan and called upon top officials to step down and take responsibility for the security lapses.


"It is a complete failure on the part of the government and state to protect key installations and citizens' lives and those under whose watch this happened must immediately take responsibility and resign," the core committee noted in a meeting, chaired by the PTI chief Imran Khan.

According to the handout released after the meeting, the core committee also condemned the Tehreek-e-Taliban Pakistan (TTP) for the attack on Karachi airport and demanded that the government take effective measures to cope with the situation.

"It was a complete security and intelligence failure. Lessons from the Mehran base incident were not learnt and the airport attack was a repeat of that earlier terrorist attack," the committee observed.

The committee also called into question the measures taken by federal and provincial governments to ensure security of the vulnerable Shia pilgrims.

"It is inexplicable why the provincial and federal governments have failed to provide security to Shia pilgrims in Balochistan, despite repeated targeting of Zaireen in that province," it noted.

Criticising the government, the committee said the government had failed in its basic duty to protect its citizens as well as strategic installations like airports.

"In any functioning democracy the government will be held accountable by parliament for such severe security lapses at strategic installations and repeated inability to protect those of its citizens, whom it knows are being singled out for targeted attacks," it said.

It said it was time for the government to admit its total failure in governance.

"[Government's] first responsibility is protecting the lives of its citizens followed by securing its sensitive installations like airports, which are the gateway to the country," the core committee said.

Published in The Express Tribune, June 10th, 2014.
COMMENTS (76)
Comments are moderated and generally will be posted if they are on-topic and not abusive.
For more information, please see our Comments FAQ