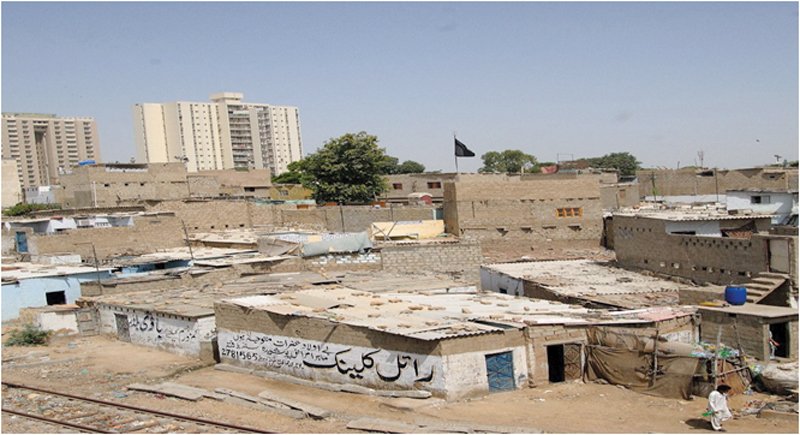 ---
KARACHI: In the post-federal budget scenario, the Sindh government has been disappointed with the removal of important provincial projects by the federal government, with their main grievances coming from financial constraints in the Public Sector Development Programme (PSDP).

It has been reported that the Sindh Chief Minister Qaim Ali Shah, after attending several financial meetings in Islamabad, had protested the scrapping of 11 important projects in Sindh from the PSDP, including the Karachi Circular Railway and the Lyari Expressway.

While no one can deny the importance of these projects to provide sustainable growth, at the same time it is frustrating that a city like Karachi is dependent on the federal government to fund key infrastructure development projects.

This is a city that generates much of the bulk of revenue and is the hub of the country's industrial and services sectors. There is nothing that should prevent Karachi from exhibiting some sort of financial autonomy in terms of revenue generation and involvement of private sector in promoting viable urban growth. This dependency on 'development packages' and related funding from the federal government should not exist.

In the evolving revolution in planning, economic revitalisation and partnership building in global urban settlements, the role of the state is changing from being a sole provider of services to being a 'facilitator' and 'guardian'. This change has given rise to innovative and exciting experiments in public-private partnerships, greater community mobilisation and increased 'ownership' and 'sustainability' of actions.

What is holding Karachi back?

If we look at the factors preventing Karachi from achieving viable and self-sustaining growth, then issues in land management that have had a direct impact on financial growth stand out. Karachi's per capita income used to be 60% higher than other urban areas of Pakistan in the mid-1980s; it was only 20% higher in 2001- 2002.

The Asian Green City Index, a research project conducted by the Economist Intelligence Unit in 2011, sought to measure the environmental performance of 22 major Asian cities. Karachi was placed at the bottom of the list.

Other than some key environmental indicators, the report also assessed cities on indicators such as land use and environmental governance and found Karachi scoring below average on all indicators, except for water where it barely managed to achieve the par score. Karachi is the only developed 'port city' in Pakistan and accounts for 95% of the country's foreign trade and contributes 30% of Pakistan's industrial production. The head offices of most banks, financial institutions and multinational companies are located here, along with the country's largest stock exchange. The city contributes 20% of the national gross domestic product, 40% of its national employment in large-scale manufacturing and 25% of national and 40% of provincial revenues.

So what can be done to make Karachi a viable model for sustained and non-reliant urban growth? For one, it is now clear that the government has not been able to put land to productive use, nor has it made it easier for private sector investment to make meaningful inroads.

Corruption, complications in acquiring and developing land, and rental laws that favour the tenant have never made private sector investment a viable option. Only public developers have had access and there is a serious and urgent need to encourage private investment in various areas such as technology development, recreation and housing, transportation and civic services. Countless examples are available all over the world where well-planned involvement of the private sector along with the defining of a formal role for the local communities by the public sector has paid dividend in terms of improvement in services, economic growth and employment generation. 

The writer is an urban planner and runs a non-profit organisation based in Karachi city focusing on urban sustainability issues.

Published in The Express Tribune, June 9th, 2014.