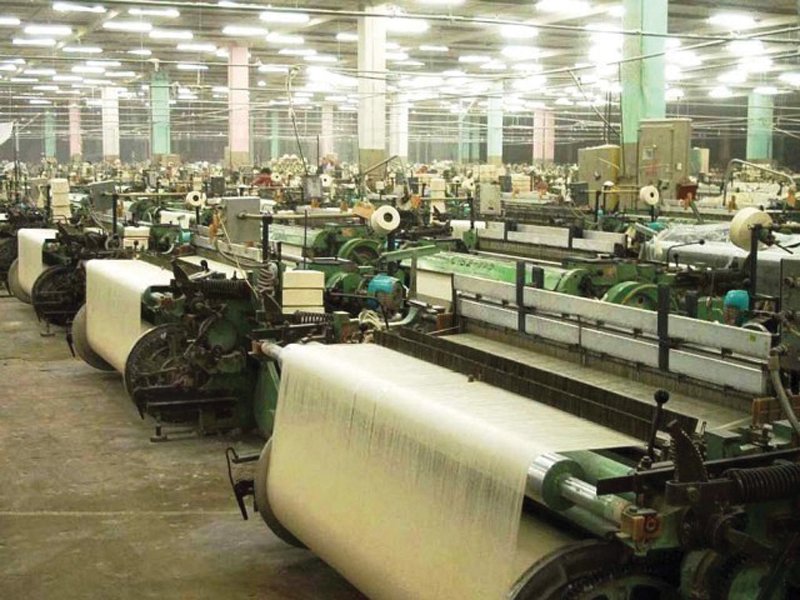 ---
KARACHI: The country's textile industry is perhaps not realising that global perception about safety standards is changing rapidly. The need to learn and study the changing environment is in Pakistan's interest as it aspires to notch a significant increase in textile exports over the next decade.

The textile industry, which has over 50% share in country's exports, has got a host of incentives in the recently announced budget, which could enable the industrialists to go for a quick surge in exports.

However, with the incentives, challenges for the government do not end. It has also to tackle other issues facing the industry.

One of these that has put the country in an embarrassing position is the recent decision of Walt Disney, a US entertainment giant, that has dropped Pakistan off its list of 'Permitted Sourcing Countries' on safety issues. What is more disturbing is that the government did not take the company's earlier warnings seriously.

"The Ministry of Commerce and the textile industry are working diligently to get the (Walt Disney) ban lifted and bring the company back to Pakistan," Federal Minister of Textile Industry Abbas Khan Afridi told The Express Tribune.

According to him, Minister of Commerce Khurram Dastgir Khan has also met many officials in the United States to resolve the issue.

When asked how they were tackling challenges related to labour laws, Afridi said, "We know how important it is to implement labour laws, which is why we are going to take new measures in the next few months to improve working conditions, especially in the textile industry."

Acknowledging that the situation was serious, Afridi said he knew there were too many challenges to overcome. "There is too much work to do as there are too many hurdles."

According to estimates, the US company's decision not to source textile products from Pakistan may cause a loss of about $150-200 million a year in exports.

Responding to queries, Trade Development Authority of Pakistan (TDAP) Chief Executive SM Muneer agreed that government departments were taking Walt Disney restrictions very seriously and believed that the issue would be settled sooner rather than later.

Despite the concern expressed by the ministers and other officials, industry players insist the government failed to play its role when the US company warned about lack of safety standards last year.

Pakistan Readymade Garment Manufacturers and Exporters Association (Prgmea) former chairman Shahzad Saleem pointed out that the suppliers from which Walt Disney was buying textile products were all big producers and were responsible and complying with labour laws.

Fawad Anwar, Managing Director of Al Karam Textile Mills – one of the country's leading composite units, said both US and Pakistani governments would have to deal with issues like these. "I think that Pakistan has an important role to play," he said.

Most of the top textile exporters interviewed by The Express Tribune were of the view that safety standards and implementation of other labour laws in Pakistan were "quite good".

However, the remarks of US Deputy Counsellor for Economic Affairs Susan McFee, who visited Pakistan last month, calling for a comprehensive strategy to apply International Labour Organization (ILO) standards should be enough to open the eyes of the government.

Those who are warning Pakistan say the situation is certainly changing and the changing mood of global retailers may cause more problems for the textile industry in future.

"Everybody in the textile industry knows that recent fire incidents in Pakistan and Bangladesh in which hundreds of textile workers died have changed the global scenario," commented a textile supplier working for a top foreign buying house.

"Western retailers are now under pressure and are refusing to compromise on safety standards applied by their suppliers."

Published in The Express Tribune, June 9th, 2014.

Like Business on Facebook, follow @TribuneBiz on Twitter to stay informed and join in the conversation.