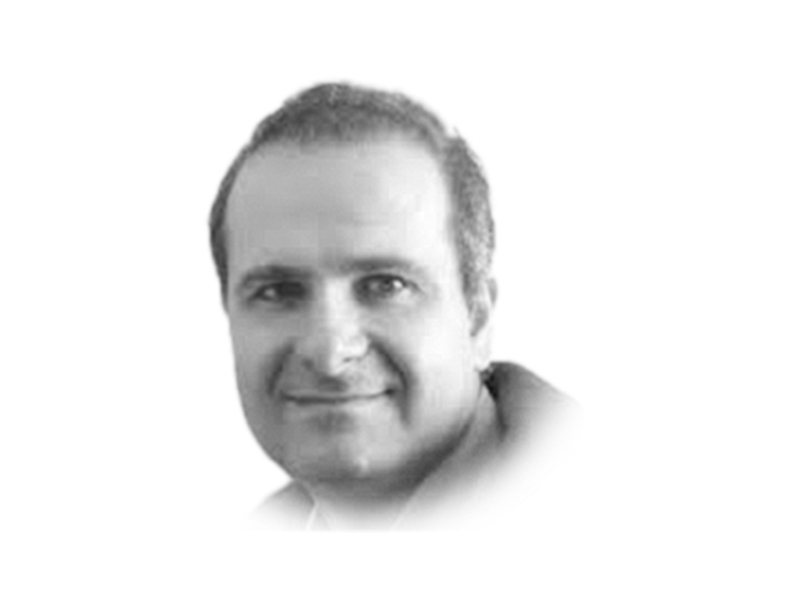 ---
Vladimir Putin may be the ultimate winner of this week's European elections. As thousands of candidates roamed the European Union's (EU) 28-member states to convince voters before they start to cast their votes — which opened on May 22 in the Netherlands and ended on May 25 — the Russian president seems to be certain of landing more allies in the next European parliament. Popular among Europhobic and Eurosceptic political parties for his insistence on national borders and Russia's right to exercise its sovereignty over discriminated-against Russian-speaking minorities in Ukraine, the Kremlin's current Tsar is even known to have financially supported some of those groups' campaigns and activities. In France, the extreme right leader, Marine Le Pen, is favouring Moscow's tough approach towards the 'too laxist' EU. In Hungary, Jobbik fans praise his muscular political stance. In Bulgaria, the openly pro-Russian party Attaka applauds to his Christian roots discourse. In Greece, devastated by the financial crisis, neo-Nazi candidates of the Golden Dawn look favourably on Russia's hunt of immigrants from the Caucasus and Putin's personal fury over gay rights. Far from remaining an apostle of human and social rights, the next European parliament in Strasbourg may become an arena for extremists to bark more at Brussels and bite the EU's integration project.

This description, unfortunately, is not a caricature. With Vladimir Putin and his emphasis on order over freedom, and national-Christian soul over the European dream, the wide range of EU opponents is finding new gasoline to fuel its anger. This, while EU supporters and proponents of a more integrated Europe have lost steam and lack the ideological ammunition to convince voters. Despite the fact that the debt crisis has clearly demonstrated the need for a more united Europe, and for more convergence between the European economies under the supervision of the European Central Bank, the continuing recession affecting the continent, with 26 million EU workers jobless and a record 28 per cent unemployment in Greece, is undermining federal efforts and enterprises. In the meantime, the negotiation of the Transatlantic Trade and Investment Partnership (TTIP) with the US is proving very difficult to sell to a European electorate used to assimilating free trade with a loss of jobs and factories exiled to low-wage countries. In the last five years, economic difficulties have undermined the positive narrative of the 2004 EU enlargement to 10 countries of Central and Eastern Europe. Even in Poland and Estonia, two countries known for their strongly pro-European public opinion, the crisis in Ukraine has revived numerous questions on the Union's future strategy. Brussels capacity to protect its member states is being questioned.

This, apparently, pleads for Asian countries to be more cautious in their dealings with the EU. It also reinvigorates, in theory, the possibility of partnerships between Asia's emerging economies and Russia, a powerful country rich in natural and energy resources. Without doubt, this new Asia-Russia axis, through Siberia and the vast plains of Central Asia, has topped discussions during Vladimir Putin's visit to China this week. And it will certainly be a topic of importance during the next edition of the Shangri la Security Dialogue, due to take place in Singapore from May 30 to June 1. The fact that a big reshuffle is about to take place in Brussels after this election, with the most prominent figures of the EU to be replaced in the coming months (José Manuel Barroso, the president of the European Commission for the last 10 years; Herman Van Rompuy, the first ever president of the European Council; Catherine Ashton, the High Representative for Foreign Affairs and Security, are all expected to step down before the end of the year) adds to the vacuum. Europe's electoral year may end up as a year marking its growing geopolitical irrelevance in Asia-Pacific.

Drawing such strategic conclusions from a disillusioned European vote would be, nevertheless, a gross mistake for Asia's planners and thinkers. While the EU must certainly become more realistic this year and draw all lessons from the crisis in Ukraine or from the perilous bailout plans of its southern periphery, the 28 EU member states are neither weak nor lost in a sea of discontent. On the contrary, things may get better much faster than expected for Brussels, once the European economy picks up, and Asia could clearly benefit from this sharp turn. The continent's ageing population, an opening for more skilled immigrants, is opportunity for Asian workers and students. In crisis-affected countries like Greece, Spain, or Portugal (which is just exiting its bailout plan), a lot of promising changes are taking place, giving entrepreneurs more space to breathe, thus creating investment opportunities for Asian corporations. And don't forget the geopolitical reality: Russia, like China, is a difficult partner to handle. When time comes, Asian countries may welcome a deeper security dialogue and exchange with a democratic bounded European union, whose defence capabilities will certainly have to be boosted in the coming years.

Moreover, while South East Asia is struggling with its own effort to achieve more integration, an awakening is taking place among Europe's political elites. Angela Merkel, the German Chancellor, alongside her finance minister Wolfgang Schauble, seem now ready to leave behind a legacy of European unity. Francois Hollande, the embattled French president, has recently written a long article explaining why he believes strongly in more Europe. "France does not wish progress for Europe. It wishes a Europe which brings progress," he concluded. Matteo Renzi, the young Italian Prime Minister, wants Italy to regain the confidence of European investors.

Europe is wounded and the coming European elections may make its wounds bleed more. But Europe also has all the remedies it needs to emerge stronger after this electoral electroshock. What it needs, above all, is just to avoid the poison that has dragged it down in recent years: doing too little, and too late. Brussels, after all, shall be thankful to Vladimir Putin: Russia's confrontational stance is forcing the EU to react with more tailored-made actions and investment. Time has come for the 28-member states to understand that what is needed is more Europe in decisive economic clusters, to achieve more competitiveness, plus a stronger defence capability, in coopération with Nato. And less bureaucratic and normative Europe where nation-states can perform better.

Published in The Express Tribune, May 27th, 2014.

Like Opinion & Editorial on Facebook, follow @ETOpEd on Twitter to receive all updates on all our daily pieces.