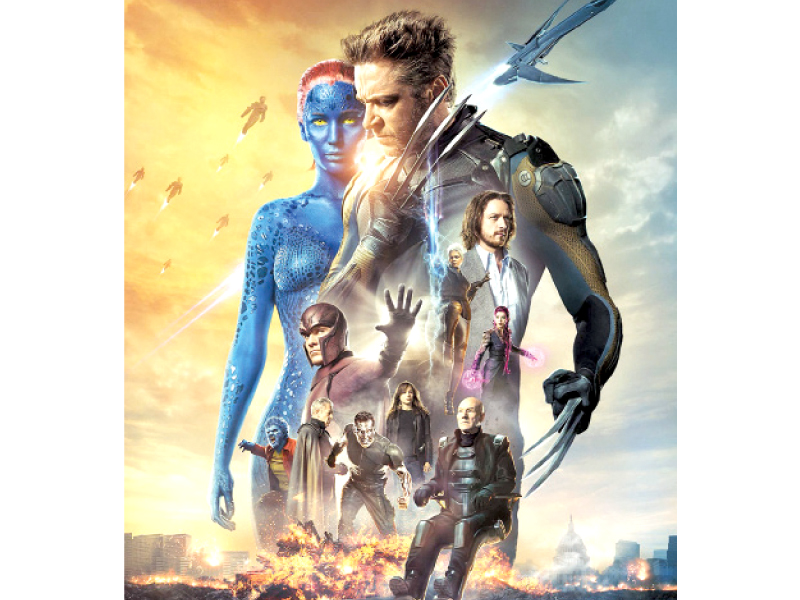 ---
ISLAMABAD:



Residents of the twin cities got a treat on Friday, as the much-awaited X-Men: Days of Future Past came to town on the same day it opened in the US.




Guests at the premiere event, held at Cine Gold in Bahria Town, were welcomed on a red carpet with the assembled media giving them photo ops around cutouts of the mutants and posters of the movie.

A group of young viewers couldn't contain their excitement at getting to see the movie on the same day it opened in the US. They became even more excited when informed that due to time zone differences, they were actually getting to see it before the US.

Shehryar Yusaf, a guest at the event, appreciated the arrangement but was in a bit of a rush to get in before the movie kicked off.

Inside the cinema, Mountain Dew, which arranged the event, ensured that none of the guests went thirsty or without the almost-traditional box of popcorn, in line with almost regal, seat-side service arrangement at the cinema.

The movie itself was as close to cinematic masterpieces as superhero flicks and summer movies can go, perhaps the best movie of the X-Men series and right up there with the Captain America: The Winter Soldier or The Avengers.

However, some guests did forget that the only movies young children are welcome in are those for which they are the target audience.

To quote Norman Peale, "Promises are like crying babies in a theatre, they should be carried out at once." But instead of being carried out, the baby here was given a cell phone with the volume on to further ruin the experience for cinephiles in the vicinity.

After the film, The Express Tribune asked a much more relaxed Yusaf about his thoughts on the movie. With a smile on his face, Yusaf replied in the vernacular, "Fantastic. Just fantastic."

Published in The Express Tribune, May 25th, 2014.