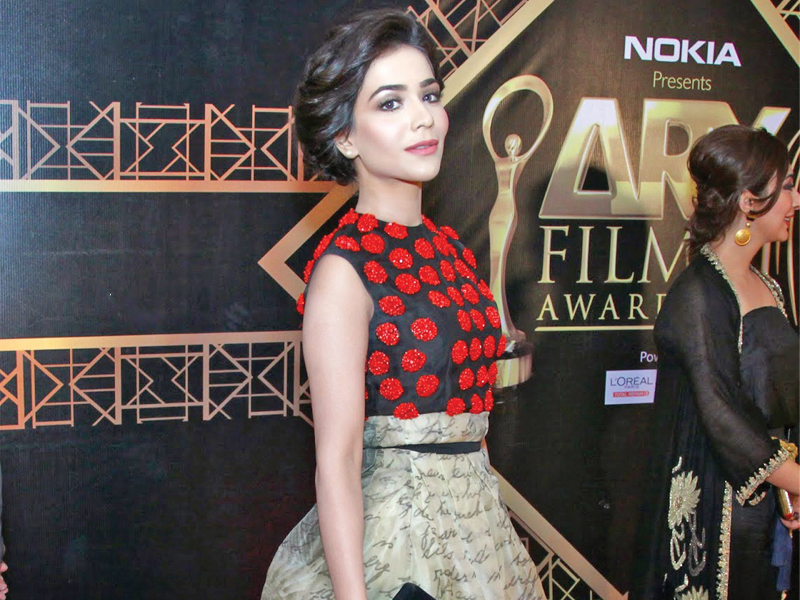 ---
LAHORE:



The idea of translating runway looks on the red carpet is not a new one. From celebrities to socialites to magazine editors, designers across the world love to see their designs on the red carpet. While international celebrities are on contract with certain design houses and subsequently, wear outfits from those design houses, things work a little differently in Pakistan's thriving fashion industry.




For instance, Blake Lively is Gucci's 'it girl' these days and Emma Watson and Cara Delevingne will be seen sporting Chanel. Recently, Katy Perry was seen sporting Valentino's musical notes dress, hot off the runway at the 2014 Grammy's red carpet.

Although PR companies play a part in determining who wears what, designers have certain choices regarding who they would like to dress and be seen on the red carpet wearing their outfits. Apart from getting publicity by dressing celebrities and socialites for the red carpet, design houses also get an opportunity to show what their outfits will look like off the ramp and create a brand following.

However, celebrities and socialites in Pakistan are not on contract with design houses to wear their outfits and many choose to do so of their own accord. Whether they relate to a specific design house or simply love a particular look are factors that often drive their choices.

Designers in Pakistan have their red carpet favourites and we take a look at who they choose and why.

Sana Safinaz


Maira Pagganwala

Choose socialite, entrepreneur and Karachi's resident fashionistas Maira Pagganwala of the Karachi Tee Party as their go-to red carpet muse. "Maira is a young, vivacious woman with her own great sense of style. She always rocks a Sana Safinaz outfit," says  Safinaz Munir. "I love Sana Safinaz. The fabulous designer duo always come through for me, whether I need a fancy gown to wear to my wedding anniversary or a trendy top to wear to a magazine launch," comments Maira. "Their outfits are always super stylish and bang-on trend and I love that they can be styled reflecting one's personal choice," she adds.

Élan


Humaima Malik

The brand's creative director Khadijah Shah chooses Humaima Malik as her red carpet muse to channel the looks from the runway. "I like to dress people who are comfortable in their own skin and will bring their own perspective to the outfit," says Khadijah. "Humaima is one of the few iconic women in Pakistan and she can carry off any outfit and yet allow her personality to shine through. She's educated and smart as well as beautiful and you will never feel as if the dress is wearing her or that she is overpowering the outfit she is sporting." Khadijah's pieces have a distinct presence on the red carpet. While she doesn't dress everybody, you will see prominent personalities such as Meesha Shafi and Mahira Khan making it to the best dressed lists wearing her outfits.

HSY


Reema Khan

"I love dressing new talent and people I feel comprise the new generation of trendsetters," says Hassan Sheheryar Yasin. "But my go-to person has always been Reema Khan because she is the biggest superstar in the country," he adds. "In my opinion, she has more pull than anyone else in the industry. She can carry off any outfit with the utmost easy. She knows how to wear and promote the designer in the most subtle manner." Reema has a soft spot for the designer and is spotted wearing his outfits both nationally and internationally. "HSY has individuality as a designer. He understands the personality of the person he is dressing," says Reema. "He knows what will look good on me. From his stitching to designing to colour scheming, I feel he is a class apart," she adds.

Shehla Chatoor


Ayesha Omar

Shehla chooses Ayesha Omar as her red carpet celebrity to dress. "I love dressing women who are easy going, fun and trust my aesthetic," says Shehla. "My brand is for the confident and hard working woman and Ayesha falls perfectly under my brand's philosophy." Shehla is perhaps one of the most worn designers on the red carpet. Be it celebrities, socialites, business women, bloggers or editors, you will spot a couple of Shehla Chatoor outfits on the red carpet on any given day.

Sublime by Sara Shahid


Juju Haider

Sara picks Juju Haider to style. "Juju has a distinct style, is confident and effortlessly chic. She exudes positivity with her radiant smile. A Sublime woman is all about confidence, soul and understated glamour. I love dressing Juju as she carries off everything with ease. The Sublime silhouette seems to flow naturally with her," says Sara. Commenting on Sublime's design concept, Juju shares, "As a working mother with a busy schedule, I can pull off Sara's outfits through the day and into a night out with friends. What I love the most is that while being classic and comfortable, her ensembles are also fun and flirtatious." 

Published in The Express Tribune, May 25th, 2014.

Like Life & Style on Facebook, follow @ETLifeandStyle on Twitter for the latest in fashion, gossip and entertainment.
COMMENTS (1)
Comments are moderated and generally will be posted if they are on-topic and not abusive.
For more information, please see our Comments FAQ