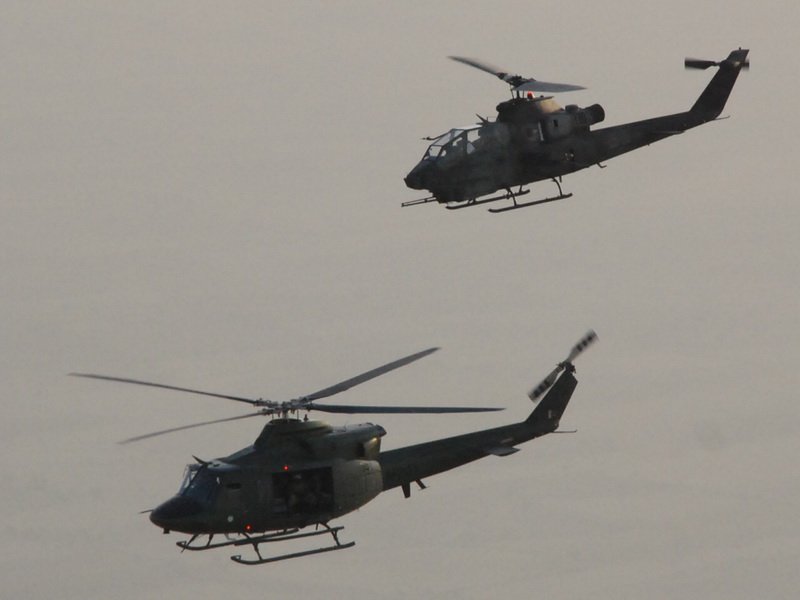 ---
NORTH WAZIRISTAN: Gunship helicopter and jet planes bombed hideouts of suspected militants in North Waziristan on Friday, killing four and injuring three others,  Express News reported.

The strikes targeted hideouts in Miranshah, Machis Camp and Mir Ali Bazaar areas of the tribal agency.

"Security forces fired mortar shells from Miranshah fort on the adjacent areas of Machis camp, Kharwani and Sukhail Wazir Friday morning, followed by pounding suspected militant hideouts with gunship helicopters," an intelligence official based in Miranshah told AFP.

The official said four suspected militants were killed and later security forces carried out a door to door search, arresting five others.

In the latest offensive, which started on May 21, at least 74 suspected militants have been killed in the air strikes and ground fighting in North Waziristan.

A curfew has been imposed in these areas for the past three days.

On Wednesday, the Inter-Services Public Relations (ISPR) issued a statement saying, over the past few weeks, a "large number of civilians and security personnel have embraced shahadat due to various terrorist acts, including IED blasts and suicide attacks in Fata, K-P and Karachi." The ISPR stated that intelligence reports and other investigations confirmed links of these terrorist acts with the terrorists targeted.