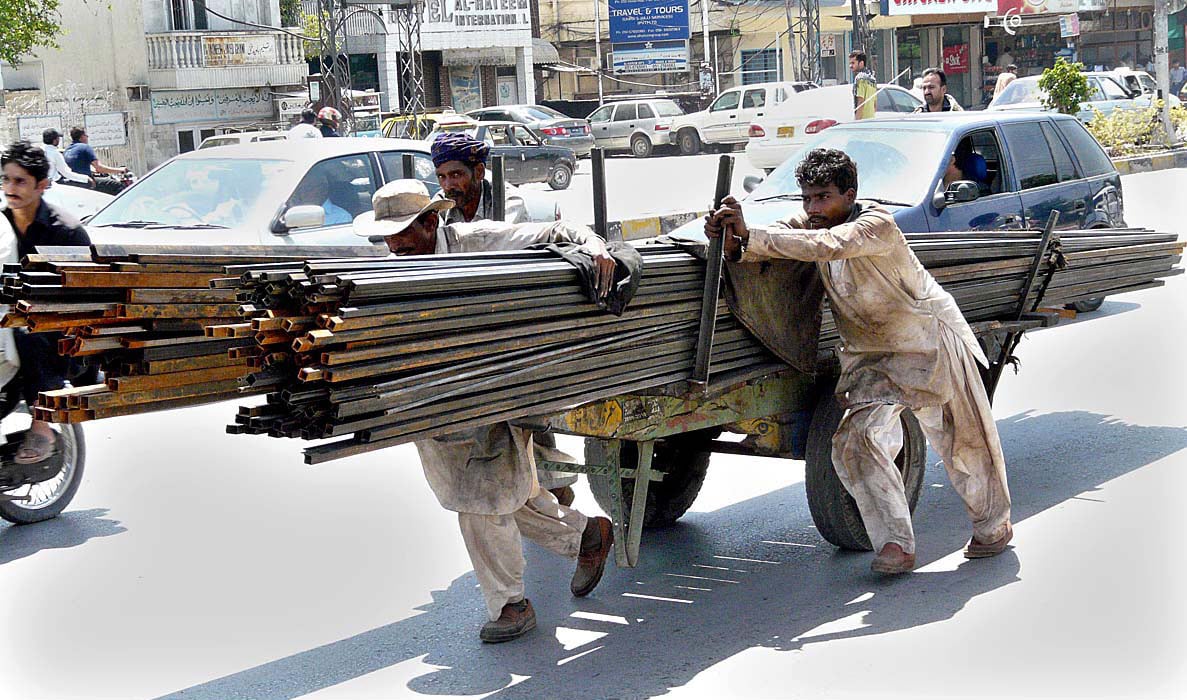 ---
There is little good news for Pakistan in the recent release of "The global rights Index: The world's worst countries for workers". Indices such as these are increasingly common and although occasionally flawed, they do give a broad-brush picture that is generally reflective of ground realities. This index scores Pakistan at four on a scale of one-to-five, and ranks us alongside countries such as the United States where systematic violations of the rights of workers are reported. The index was prepared by the International Trade Union Confederation (ITUC), which is an alliance of regional trade union confederations. It acts as a global advocate for the rights of workers.

Workers in a country with a ranking of four have reported systematic violations of their rights, violations which in our case may take many forms. Whether it is an effort by companies, both national and international, to prevent the collective voice being heard, or by the government of the day bypassing or ignoring existing legislation to protect the rights of workers, the working environment in Pakistan presents a dismal picture. The right to collective bargaining — negotiating terms and conditions of service for an entire workforce from chowkidar to senior manager — is rarely to be found. Trade unions are generally seen to be weak or corrupt — or both. The right to strike, to legitimately withdraw one's labour in the light of grievances and conflicts with management are equally rarely seen, despite there being a plentitude of things which workers are entitled to protest about.

Health and safety at the workplace is an area where Pakistan — in company with India and Bangladesh it has to be said — are areas of particular deficiency, as attested by innumerable building collapses and industrial fires. Workers would have every right to protest if they found fire exits to be chained shut, but they know that they risk their jobs if they did. Poor or indeed completely absent sanitary facilities, cripplingly long working days with insufficient breaks and for women particularly, sexual harassment in the workplace — are all commonplace. Commonplace they may be but they are rarely protested about and are viewed, in many cases, as 'normal'. For much of industry across the country, the fundamental rights of workers are violated and knowingly so, on a daily basis.

For those of our nationals working abroad — and they are in the millions — the situation is even worse. In Qatar and Saudi Arabia, the two countries that have workforces consisting primarily of migrants, migrant workers are specifically excluded from the benefits of collective labour rights and are at the whim of autocratic employers who often force them to live in deplorable conditions. They are unable to protest unsafe working practices and if injured 'on the job', have little chance of compensation or quality medical treatment and in many instances, are lucky to get a ticket to return home.

It must be noted that the report equally damns countries such as the US, which might have been expected to score better, but which have a notorious resistance to collective bargaining and an often grudging acceptance of the need to enforce safety legislation.

Pakistan is gradually moving to being an urban-majority nation, with more living and working in the cities than on the land. More jobs are being created in the cities and despite some indicators to the contrary, the 'grey economy' is expanding. Given the informal nature of that expansion, it is unlikely that those jobs created in the 'grey' environment are going to be any better in terms of the rights of workers than those in the formal economy. It is going to take a significant shift in the cultural paradigm if we are to move from complacency to active protest, a shift yet to appear on the horizon.

Published in The Express Tribune, May 23rd, 2014.

Like Opinion & Editorial on Facebook, follow @ETOpEd on Twitter to receive all updates on all our daily pieces.
COMMENTS
Comments are moderated and generally will be posted if they are on-topic and not abusive.
For more information, please see our Comments FAQ