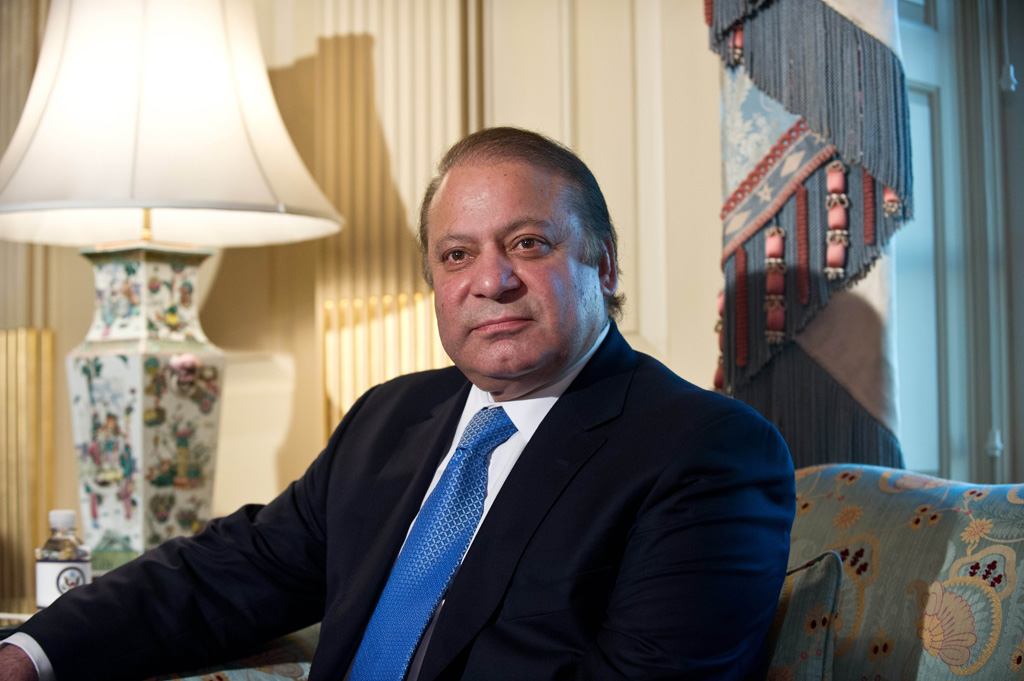 ---
ISLAMABAD:



Barring any last-minute changes, Prime Minister Nawaz Sharif is likely to travel to New Delhi next week to attend the swearing-in ceremony of India's Prime Minister-designate Narendra Modi, The Express Tribune has learnt. In an unprecedented move, India invited leaders of all South Asian countries including Premier Nawaz to Modi's oath-taking ceremony scheduled for May 26.




Foreign Office spokesperson Tasnim Aslam confirmed to The Express Tribune that Pakistan has received the formal invitation. She added that it hasn't been decided yet whether the premier would attend the ceremony or not.

A well-informed high-ranking government official, however, disclosed that the Foreign Office would recommend the prime minister accept the invitation.

"This is a rare moment and will be a huge game changer. We should not let this opportunity go. Opportunities if viscerally squandered do not arise again easily and quickly. This is the moment to show vision and leadership," said the official requesting anonymity.

The official added that the newly elected Indian prime minister 'means business' and his invitation was not a formality but a serious move to improve ties between the two countries. "We should respect India's democratic verdict. Clinging to past will take us nowhere in the future," the official argued. "It's the first time a Pakistani prime minister has been invited to the oath taking of an Indian prime minister."

The rare move on the part of the incoming Indian premier appears to dismiss speculations that relations between the two neighbours could deteriorate due to the victory of the hard-line Bharatiya Janata Party (BJP) in the marathon parliamentary polls. The decision is also seen as significant, considering the tough language used by Modi against Pakistan during his election campaign.

Islamabad has already made it clear that it is ready to work with whoever forms the next government in India. Nawaz was one of the first leaders to telephone Modi and congratulate him on his party's impressive election victory.

Given Nawaz's policy of a peaceful neighbourhood, the official disclosed that he would not be surprised if the prime minister accepts Modi's invitation. "The final decision will be taken after consultations with all stakeholders," he said, referring to the country's security establishment, which always has a say on such matters.

Afghan President Hamid Karzai already confirmed to attend the ceremony.

Despite Modi's controversial political history, international leaders are now rushing to congratulate him.

China has already done so and US President Barack Obama, with whom Modi and his party have a frosty relationship, has spoken to India's PM-elect on the phone.

The swearing-in ceremony, to be held at the forecourt of the historic Rashtrapati Bhavan, is likely to be attended by as many as 3,000 guests. Modi will be sworn in as the 15th Prime Minister of India by President Pranab Mukherjee.

Published in The Express Tribune, May 22nd, 2014.