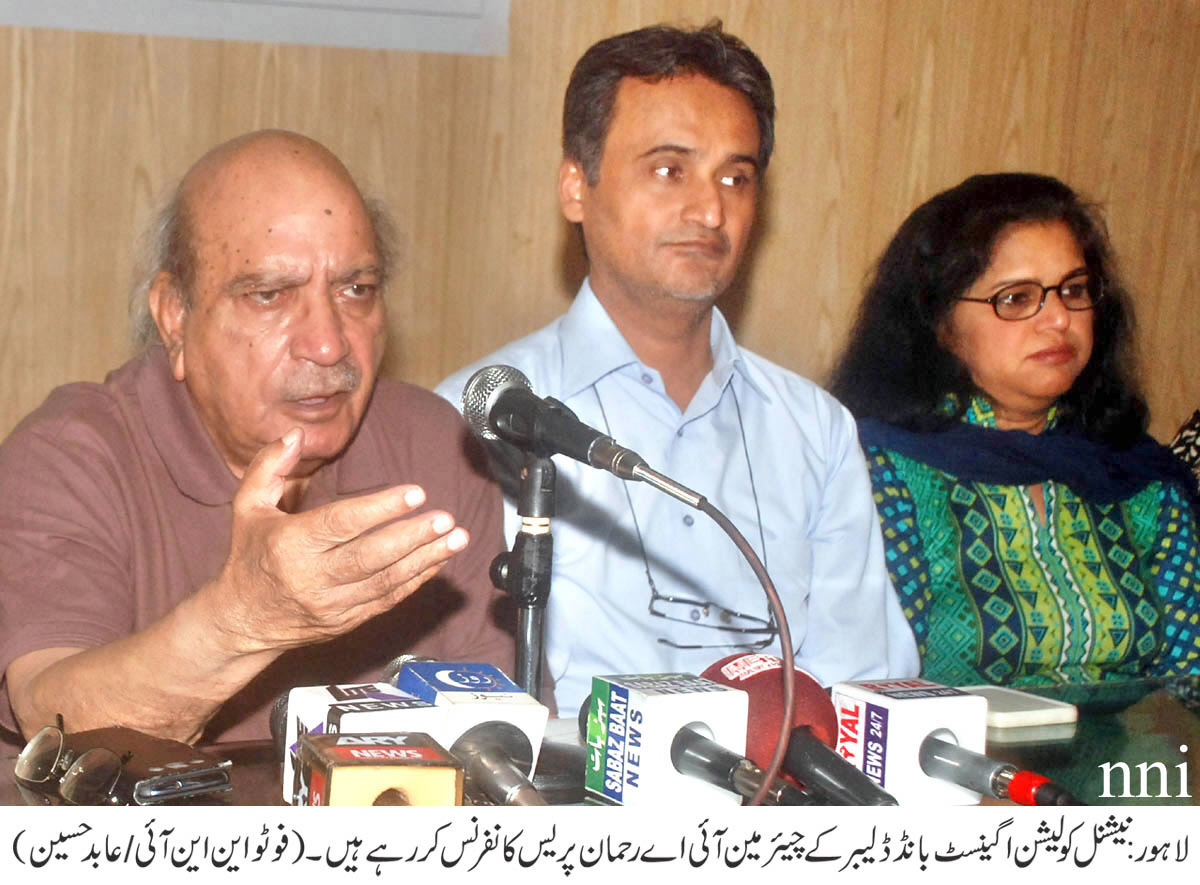 ---
LAHORE:



The National Coalition against Bonded Labour (NCBL) arranged a press conference on Wednesday to demand the implementation of the amount fixed by the government for brick-making, minimum wage and an end to bonded labour.




NCBL President I.A. Rehman said that the minimum wage was a farce because nobody was actually getting it. He said that since partition the ruling elite had not paid attention to the problems of labourers. "There is not a single brick kiln in Lahore and its suburbs that is not owned by the politicians sitting in the corridors of power."

Rehman said the government had failed to implement its own rate of Rs740 per 1,000 bricks made by labourers.

Bonded Labour Liberation Front Secretary General Ghulam Fatima said the kiln owners had openly said that they did not accept the Bonded Labour Act and would not give the minimum wage fixed by the government. Fatima said they did not pay labourers the rate set by the government for brick making, and paid Rs 300 to Rs400 for every 1,000 bricks.

Fatima said police was reluctant to register an FIR when Aslam Mairaj, a labour leader, had been severely tortured. She said three days earlier a young female labourer was sexually assaulted and the police had not registered a case.

South Asia Partnership-Pakistan (SAP-PK) Deputy Director Irfan Mufti said the government had failed to ensure provision of basic facilities to the under-privileged labourers, and supported the kiln owners.

Tanveer Jahan, executive director of the Democratic Commission for Human Development, stressed that under Article 11 of the Constitution, forced labour was illegal and should be prohibited. Jahan said that under Article 25 of the Constitution, the kiln workers should be treated equally and violence against them must come to an end. Jahan said, "We demand that the government ensure the implementation of minimum wage and other labour-friendly laws." "Unfortunately everything in Pakistan is being privatized, even the justice system, and so the state is not playing a proactive role in safeguarding the rights of labourers."

All Pakistan Trade Union Federation (APTUF) General Secretary Rubina Jamil said the issue was the responsibility of the current government. She added that Chief Minister Shahbaz Sharif was not taking notice of labourers' victimisation. Jamil said the APTUF strongly condemned the attacks on Ghulam Fatima, Aslam Mairaj and other kiln workers and bonded labourers across the country.

Published in The Express Tribune, May 22nd, 2014.
COMMENTS
Comments are moderated and generally will be posted if they are on-topic and not abusive.
For more information, please see our Comments FAQ