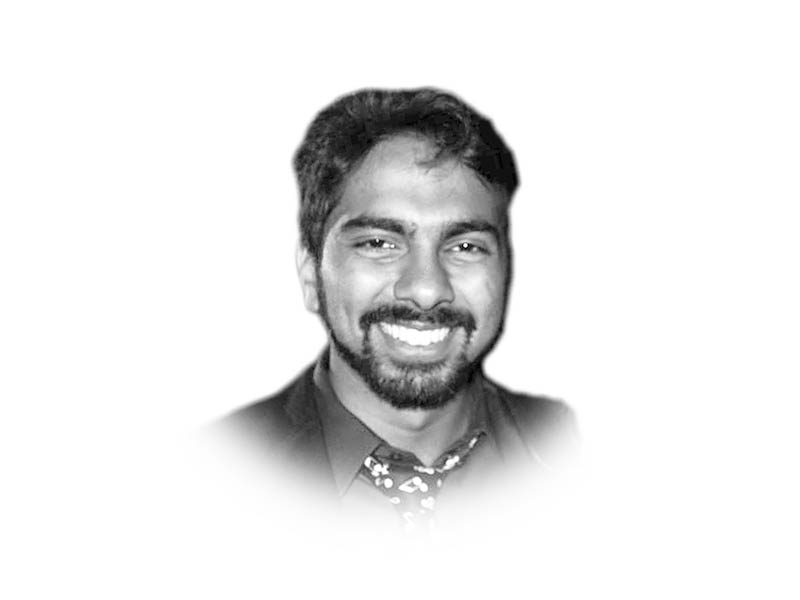 ---
Details surrounding the attack on Ali Hasan Raza, the sole Pakistani studying at Pondicherry University, are sparse. The attackers have not been identified; the motive too is still unclear, although the underlying India-Pakistan conflict is, of course, widely suspected. The Pakistani High Commission has protested against the attack at the Indian Ministry of External Affairs, and Raza is already back. (Whether this was because of the completion of his studies or the attack itself is also a puzzle.)

Despite the paucity of facts, what is certain is that the attack is a tragedy; and if Pakistani and Indian diplomats do not manage to put it behind them, they risk repeating such incidents as yet another farce in the adolescent tit-for-tat that passes for India-Pakistan diplomacy these days.

My own life, like Raza's, had been irreversibly transformed because of the handful of student visas to Pakistanis the Indian government issued. I got mine way back when 'making borders irrelevant' was the thing to do. Back then, the dialogue was composite, the measures built confidence, and there was talk of a culinary journey across the GT Road, with breakfast in Amritsar, and dinner in Kabul. (Manmohan Singh probably wasn't aware that the Food Street in Lahore wasn't open for lunch.)

Within that little window, I managed to get a scholarship to a residential high school in rural Maharashtra. It wasn't easy. I only managed to get the visa upon asking for the second time, and only after pulling some strings, and only for the little village I was to study in. Life wasn't made any easier after I was ensconced in village Khubavali. I made numerous trips to multiple police stations — trips I would seriously like to forget — where I encountered hostile, venal, and overweight policemen. Money changers refused to change my money; hotels refused to give me a room.

But despite the difficulty and the occasional hostility, I have never had a better, more fulfilling experience in my life. Sadly, I only speak for expat Indians and Pakistanis when I allude to the simple joy of watching the T20 World Cup final together in a packed room. That joy even overcame the horror at Misbah's ill-timed scoop. At the end of the match, I exchanged cricket jerseys with a cook from the cafeteria; that jersey is still in my possession.

These are, of course, the symbolic instances of 'togetherness' — ceremonial, sugar-coated and temporal. The real impact was in how overlapping, yet contradictory identities of nationhood, religion and ethnicity developed and manifested in me — and in Raza no doubt — over time. The irony of talking about Pakistani Dilliwallahs to Punjabi 'refugee' Delhiites was not lost upon me. Nor was the irony of reading Indian history in India. Or being obliged to stand up for the Indian national anthem in the cinemas of Pune, complete with images of the Indian military posted on Siachen.

My interest in engineering (by default) was quite emphatically thrown off kilter, and drifted indignantly towards tackling international conflict, more specifically, India-Pakistan conflict. The friendships I developed persist; and they go beyond the antiquated nationalist narrative both countries espouse. They go beyond 'let's accept our differences' to 'we're tired of accepting differences our governments are telling us we have'.

But things got worse after the Mumbai attacks. I watched helplessly with other students as the television vacillated from showing the Taj in flames to mindlessly showing the commandos moving in to fight the militants. My principal wouldn't let me leave campus for weeks. The mood got sour, the visa regimes got stricter, and Pakistani students in India remained at the dismally low number as they had.

This latest attack threatens to do the same. Student exchanges must not stop because of three unidentified attackers. The wounds from a shuttered mutual student visa regime will last far longer than those on Raza's back. It would mean that my time there — and Raza's — would be further relegated to ancient history, never to repeat itself, violently removed from the nuclear-armed, glacier-contesting reality that both governments seem to prefer.

Published in The Express Tribune, May 22nd, 2014.

Like Opinion & Editorial on Facebook, follow @ETOpEd on Twitter to receive all updates on all our daily pieces.