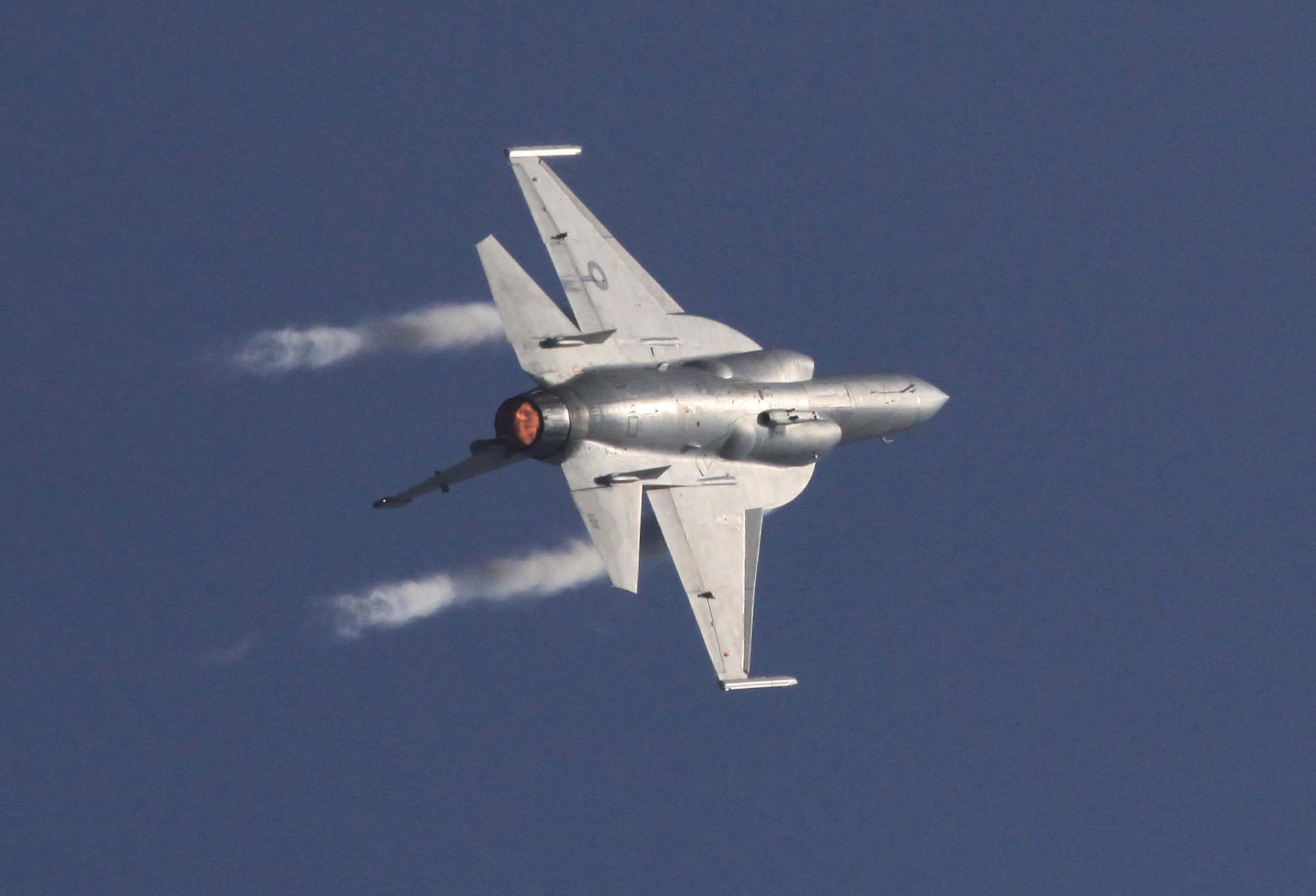 ---
MIRANSHAH: Jet planes bombed hideouts of suspected militants in North Waziristan early on Wednesday, killing at least 60 people including insurgent commanders, officials said.

As per reports so far, 60 militants including some of the important commanders and foreigners were also killed in the strikes and around 30 were injured, a statement from the military's media wing said, without elaborating on who the commanders were.

"Confirmed militant hideouts were targeted early morning today in North Waziristan through precise aerial strikes," a senior security official told AFP.

The official however did not disclose names of the commanders killed in the strikes.

"There were confirmed reports that militants involved in recent attacks including a blast at an internally displaced persons (IDP) camp in Peshawar, bomb attacks in Mohmand and Bajaur tribal regions ... and attacks on security forces convoys in NWA (North Waziristan), were hiding in these hideouts", the official added.

"Before the launch of the air strikes, we had confirmed intelligence information about hideouts of the militants and their top commanders," a senior military official in Miranshah told Reuters.

An intelligence official in North Waziristan said the strikes were carried out in Miranshah, the main town of North Waziristan, Mir Ali, Datta Khel and Ghulam Ali areas.

There were reports of some civilian casualties including women and children but the security official did not confirm them.

Independent verification of the toll and identity of the dead was not possible as journalists are not allowed to enter the area.

A curfew was imposed in the area for an indefinite period, military sources said.

The sources further added that several hideouts of militants were also destroyed during the air strike.

The decision to carry out the air strike was reportedly made during a high-level meeting chaired by Prime Minister Nawaz Sharif held on May 20. The meeting was attended by top civil and military leadership, including Chief of the Army Staff General Raheel Sharif and Interior Minister Chaudhry Nisar Ali Khan. According to the official statement, the security situation in regional and national context was discussed during the meeting.

Previous bombings

On April 24, jet fighters had bombed suspected militant hideouts in Bara tehsil and Jamrud areas of Khyber Agency, killing at least 35 suspected militants and injuring 14 others.  The operation was the first time the military is known to have used air strikes against militant hideouts since the TTP announced a ceasefire on March 1 to help peace talks.

On February 27, gunship helicopters had carried out shelling in tehsil Kulachi, FR Dera Ismail Khan in which three suspected militants were killed. This was the first time that the Pakistan military had conducted shelling in the settled area of Khyber-Pakhtunkhwa.

At least 30 militants perished as warplanes pound their hideouts on February 25 in the South and North Waziristan, according to military officials. The airstrikes mainly took place in Datta Khel and Shawal areas of North Waziristan where militant training facilities and compounds are said to be located.

On February 23, airstrikes were carried out in the remote Tirah Valley of Khyber Agency in which security forces killing at least 38 militants, including key commanders. Six hideouts were also destroyed, they had added.

Just a day earlier, on February 22, security forces had carried out shelling on militant hideouts in Thall sub-district of Hangu, killing at least nine insurgents.

On February 19, at least 30 suspected insurgents were killed and several others got injured as military jets and gunships had bombed their hideouts in the North Waziristan and Khyber agencies.
COMMENTS (47)
Comments are moderated and generally will be posted if they are on-topic and not abusive.
For more information, please see our Comments FAQ