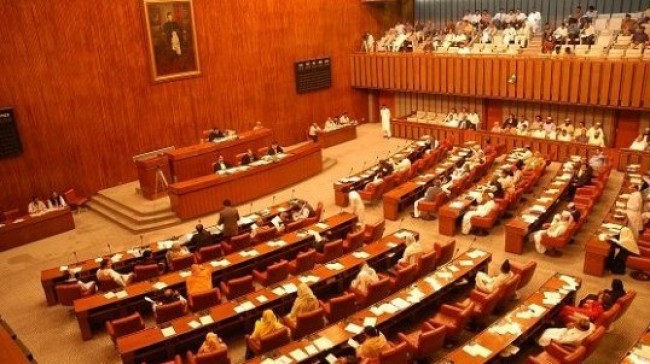 ---
ISLAMABAD:



As the opposition walked out of the Senate in protest against the government's privatisation policy, a heated debate ensued when Minister of Water and Power Abid Sher Ali said the government had to pay an additional 11% interest to Independent Power Producers (IPP's) to tackle the power woes of the country.




A heated debate erupted when it was asked whether the government had sought the approval of the Defense and Aviation Divisions in the privatisation of the Pakistan International Airlines (PIA).

Sheikh Aftab said at the time the decision to privatise was made, the prime minister held the charge of the ministry. Senator Raza Rabbani raised the point that the privatisation policy was against the rules of business and that the matter should have been taken to the Council of Common Interest (CCI). "It seems that the government believes that the rules and constitution can go to the winds," he said as he walked out of the house, joined by the rest of the opposition.

PML-N Senator Mushahidullah Khan said that the PPP had made a huge issue about privatisation because a referendum was being held within the PIA on June 5 where the PPP enjoyed considerable influence.

Abid Sher Ali said that while the government had to pay an additional 11% interest because of delayed payments from the last government, the amount owed adds up to a billion. He added that there a disputed amount of Rs23 billion in the form of liquidating damages claimed by the IPPs is still pending. The senator had to face tough criticism from the opposition regarding the government's tackling of the power crisis.

A PPP senator drew attention to the resentment among civilian officers of the military lands department and demanded that the post of director general of the department be given back to the civilian officers after the retirement of the incumbent serving general this week.

The continued retention of the civilian cadre post by serving military officers is illegal, a violation of the SC order dated June 2013, he said.

Published in The Express Tribune, May 21st, 2014.
COMMENTS
Comments are moderated and generally will be posted if they are on-topic and not abusive.
For more information, please see our Comments FAQ