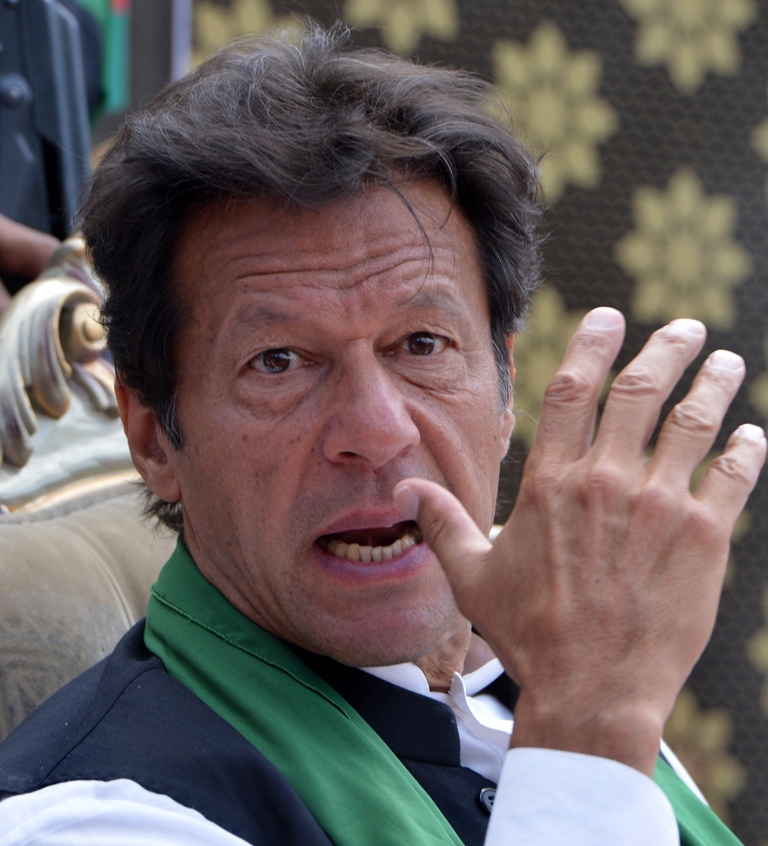 ---
ISLAMABAD: The Election Commission of Pakistan (ECP) has taken notice of Pakistan Tehreek-e-Insaf (PTI) Chairperson Imran Khan's complaint regarding rigging during May 11 elections last year, Express News reported on Tuesday.

The ECP demanded a record of the voters' list from NA-68 constituency, Sargodha, and asked the presiding officer to investigate Khan's allegations.

Prime Minister Nawaz Sharif had won the seat from NA-68 constituency in Sargodha. However, there is an alleged discrepancy in the number of registered voters (approx 1,500) and the number of votes cast (approx 8,000) at a particular polling station in the constituency.

Addressing a rally in Islamabad on April 29, Imran had announced the party's decision to begin a fresh round of protests for a free and fair election commission.

Imran vowed to start protests against what he claimed was widespread rigging in the 2013 general elections.

Reiterating his claim that the May 2013 general elections were massively rigged, the PTI chief demanded a probe into the role of former chief justice Iftikhar Chaudhary, returning officers and a media group.

He said election rigging complaints had not been addressed by election tribunals and an inquiry would only ensure that the next elections are not rigged.

Imran's party rose to power in Khyber-Pakhtunkhwa during the May 11 elections becoming the third largest party by seats in the National Assembly.

Addressing a rally in Narowal, Khan mentioned the mammoth elections that recently took place in India, claiming that no rigging took place during the electoral process.

"The loser in the Indian elections congratulates the winner and accepts defeat," Khan said.

Alleged rigging

Later in the day, Express News reported that there had been evidence of rigging in constituency PP-147 after investigations by the election commission.

According to Express Lahore bureau chief Muhammad Ilyas, the investigation, undertaken by the election tribunal and National Database and Registration Authority (Nadra), provides evidence in the form of counterfoil votes, missing electoral lists and missing signatures of the presiding officers.

There had been evidence of rigging in only six polling stations, Express News reported. It was also reported that investigations into constituency NA-122 may also present evidence of rigging.
COMMENTS (33)
Comments are moderated and generally will be posted if they are on-topic and not abusive.
For more information, please see our Comments FAQ