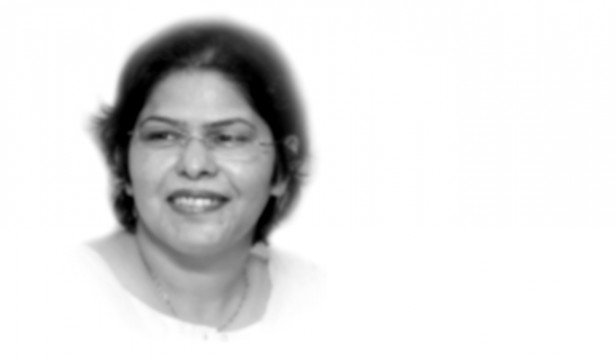 ---
Yusaf Raza Gilani must be thinking he came to the wrong conference.

Pakistan's media seems to have prepared the public mind to hear good news regarding the country being rewarded by the US with a civil-nuclear deal along the same lines as has been given to India.

Gilani's pitch at last week's nuclear security summit in Washington DC was directed towards convincing the Obama administration that his country was sufficiently responsible and capable of handling transfer of civil nuclear technology. His offer of a nuclear fuel cycle service under IAEA safeguards indicated Islamabad's intent to abide by international regulations for securing its own nuclear material, technology and know-how and also its readiness to behave like a responsible member of the select group of states with nuclear weapons technology.

Principally, Pakistan can also hope for civil-nuclear technology since an earlier deal between the US and India has established the principle for such a transfer. However, can it afford the technology and will the US agree to do so are two separate questions? Despite the current electricity deficit in the country, no one seems to have presented an assessment of what would be a cost-effective method for acquiring more electricity.

The problem is not just about dearth of electricity but also of making it affordable for ordinary people. We may find that nuclear energy is not the right answer. But a right conclusion will require a sound technical analysis of the issue. A decision in favour will require an analysis of the total cost of such an acquisition to the state and the people.

This will include capital investment, life-cycle cost and the per-unit cost. Even if the prime minister has all the answers in his pocket the problem is that America is not inclined to offer an India-like deal to Islamabad. And while the Indian lobby in Washington has been quite active in opposing such a technology transfer, this is not the primary reason for America's unwillingness to offer Pakistan this critical technology.

The Obama administration and the Democrats on the whole are not keen to see nuclear proliferation take place.

The fact is that the Democrats would probably not have given the technology to India and would have blocked it had they sufficient strength in Congress at that time. So, technically speaking Pakistan has a chance to hope for a similar deal in the future.

But it depends on a lot of assurances starting with the safeguard of nuclear technology, know-how and material. The US feels jittery trusting the security mechanism of a state whose two top nuclear scientists were caught meeting Osama bin Laden in Afghanistan. Then the A Q Khan network was implicated in smuggling materials and know-how to Iran, Libya and North Korea.

Pakistan's National Command Authority's certification may not be sufficient to allay international concerns regarding the overall arbitrariness of nuclear decision-making. For instance, Pervez Musharraf, while he was both president and army chief, told visiting American analysts about things that, if repeated publicly, could endanger the country's security.

Such intimate conversation might have endeared Musharraf to some people but it did not reflect well on the leadership's sense of secrecy.

There are other larger concerns as well such as Pakistan's continued links with the Laskhar-e-Taiaba and other militant outfits. Reportedly, President Obama insists that Islamabad completely rein in the LeT. Apparently, the David Coleman Headley case points at the involvement of Pakistan's retired and serving military personnel in the Mumbai attacks.

Although Islamabad has used back-channel diplomacy to convince both New Delhi and Washington of its resolve to gradually put an end to the militant group, there isn't the critical mass of opinion in the American capital convinced of the viability of Pakistan's verbal assurance.

Notwithstanding the generally successful US visit last month by the foreign minister and the army chief, America does not as yet appear close to abandoning New Delhi. No wonder, India's Prime Minister Manmohan Singh arrived in Washington a day before the start of the summit to meet Obama.

For Islamabad, a civil-nuclear deal could be a bridge too far that it may cross with a lot of hard work. Packing up the jihad machine is definitely an important milestone towards that end.