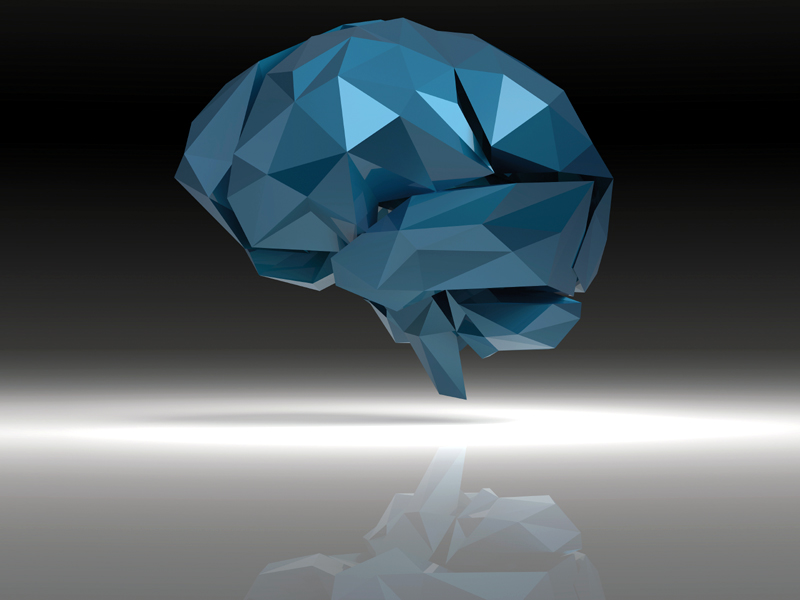 ---
In the post-9/11 world, Pakistan and America share a mutual enemy and a mental health disorder. The war that has raged on for more than a decade now has left in its wake plenty of demons and debris on both sides. While the physical aftershocks are being tended to, the mental wounds have largely gone unnoticed. Until they began creeping up silently in the form of anxiety, panic, paranoia, depression and full-blown mental disorders or post-traumatic stress disorder (PTSD) in extreme cases.

The demons in our head

The American Psychological Association has described PTSD as an anxiety disorder that develops in people after extremely traumatic events such as combat, crime, physical or sexual abuse, an accident or natural disaster. To be diagnosed with PTSD, one must have been in a situation in which they fear for their safety or life, or they must have experienced something that made them feel fear, helplessness or horror.

Although PTSD currently affects nearly eight million American adults and has existed in some form or the other for a long time, its transition from an exotic rarity to an undeniable reality is fairly recent. According to a 2011 study by the Georgia State University and the San Diego State University, the rate of PTSD diagnosis and awareness about the disorder increased with the emergence of symptoms in Vietnam War veterans, even 20 to 25 years after the fighting ended in some cases. Nearly 830,000 Vietnam War veterans suffer from PTSD, according to estimates by the United States Department of Veteran Affairs. The numbers continued rising as America ventured into more wars (Iraq and Afghanistan) after 9/11. Approximately 300,000 veterans of America's post-9/11 wars — nearly 20% of those who have served — are suffering from PTSD or major depression and many more cases are expected to surface in the years ahead, states a study by the RAND Corporation, a nonprofit institution that helps improve policy and decision making through research and analysis.




Pakistan, on the other hand, has been on the receiving end of this war. As terrorism, suicide attacks and militancy spilled across its borders and seeped into daily lives, mental health was added to the long list of collateral damage. In a country where there are only 320 psychiatrists to treat a population of nearly 180 million, it is no surprise that there is scant data on mental health and ever lesser awareness about the prevalence of PTSD. "No studies have been done to assess the prevalence of PTSD in Pakistan but the number is much higher than we think it is," says Dr Ayesha Mian, who heads the psychiatry department at Aga Khan University, Karachi.

Every war has an after-war

It has been a year since the bomb blast at Abbas Town, Karachi but those who survived it are struggling to cope with its aftershocks. Thirty-year-old Nadia still avoids going to her mother's house after the sun sets as memories of that day still haunt her. "I was only a few steps away from the main gate of Iqra City when it happened," she says. "The fear that I could die still does not go away." Nadia was in the first trimester of her pregnancy at the time and lost her baby as a result of the trauma. "Doctors told me that it happened because I was extremely upset. I could not shake off memories of the thick black smoke, the earth shaking under my feet and the chaos of people running wildly for their lives." Even living in the same building was a painful reminder and hence, Nadia and her family moved. Avoiding that time, place or area is a classic symptom of PTSD, says Mian. Other symptoms include panic attacks, physical pain, feelings of mistrust and detachment, substance abuse, depression and even suicidal thoughts in extreme cases.




Although combat has been one of the leading triggers of PTSD, it is by no means the only one. Victims of natural disasters, concentration camp survivors and individuals employed in occupations that expose them to violence such as journalists, medical personnel, firefighters and emergency rescue workers are equally likely to experience some degree of PTSD. Survivors of physical and sexual abuse also tend to relive the horror in their head repeatedly and hence suffer from PTSD at times, as seen in the case of 10-year-old Haris.

After he was sexually abused by two men in New Karachi, Haris not only stopped going to school but also refused to leave his room. "It is very difficult for rape victims to talk to or face anyone as they develop a feeling of mistrust and live in constant fear," says Rukhsana Siddiqi, the survivor support officer at War Against Rape, a non-profit organisation that works towards the support and rehabilitation of rape victims. "Even though PTSD symptoms manifest themselves eventually in most rape cases, their recognition and treatment is rare," says Dr Khalid Mehmood Bhatti who heads the applied psychology department at the Government College University, Faislabad. Since the documented number of rape cases is higher in Sindh and Punjab, the mental repercussions in these provinces is also suspected to be greater and can have an adverse impact on the general health of the society if left untreated, he elaborates further.




Road to recovery

PTSD is treatable through a combination of medication and psychotherapy, as seen in Haris's case who returned to school after three months of psychotherapy. The most commonly used methods of psychotherapy are:

Cognitive Behavioural Therapy(CBT): This helps a person learn behavioural techniques for relaxation and restructure patterns of thinking that foster anxiety.

Exposure Therapy: This involves exposing someone systematically to the memories and events associated with a trauma and reducing the fear response to these events, under the guidance of a trained therapist.

Eye Movement Desensitisation and Reprocessing (EMDR): This involves presenting the patient with various visual and tactile stimuli meant to release emotional experiences and free the mind of blockages.

The method of treatment differs from patient to patient depending on the severity of their condition. However, lack of awareness not only delays diagnosis but often hinders patients from seeking the right course of action even after they realise the problem. "I have two kids. I cannot spend hours oncounselling," says Nadia who still shows mild signs of PTSD but shies away from treatment.

In urban centres, victims are keener to seek legal help than medical assistance whereas in rural areas, people turn to prayer and spiritual healing instead, explains Dr Bhatti. Culture also plays an important role. Not only is there a degree of stigma attached to seeking mental help but there is a certain sense of nobility attached to suffering in silence.

Disability-adjusted life years rates for post-traumatic stress disorder per 100,000 inhabitants in 2004. 




SOURCE: WORLD HEALTH ORGANISATION

PTSD on the rise?

According to most mental health professionals, the prevalence of PTSD in Pakistan is hard to gauge. "Based on clinical and social observations, we can assume that stress is rising. But since there are no numbers available, it is difficult to say whether the incidence of PTSD has increased," says Dr Rubina Kidwai, a clinical psychologist and faculty member at NUST, Karachi. Acute stress disorder which lasts for a few days and eventually lowers in severity is a lot more common, says Dr Uzma Ambreen, a Karachi-based consultant psychiatrist. A few also argue that the continuous deterioration in the law and order situation has resulted in a higher resilience among the general population. "Since there is no sign of terrorism being curbed, people have developed stronger coping mechanisms," says Dr Imran Khan, a consultant psychiatrist at the Khyber Teaching Hospital in Peshawar.

But there is complete consensus when it comes to prioritising mental health in the country. This means implementing the mental health ordinance promulgated in 2001, which will bring about significant changes in the law relating to the mentally disabled population with respect to their care and treatment and management of their property and other related matters. The need for more trained mental health professionals in the country should also not be sidelined any longer (the ideal psychiatrist per population ratio being followed worldwide is 1 to 10,000). Because until that happens, disorders such as PTSD will remain shrouded in myths, denial and misinformation.

Screening for Post-traumatic Stress Disorder (PTSD)

If you suspect that you might suffer from PTSD, answer the questions below, print out the results and share them with your health care professional.

• Are you troubled by the following?

You have experienced or witnessed a life-threatening event that caused intense fear, helplessness or horror.

• Do you re-experience the event in at least one of the following ways?

Repeated, distressing memories, or dreams

Acting or feeling as if the event were happening again (flashbacks or a sense of reliving it)

Intense physical and/or emotional distress when you are exposed to things that remind you of the event

• Do reminders of the event affect you in at least three of the following ways?

Avoiding thoughts, feelings or conversations about it

Avoiding activities and places or people who remind you of it

Blanking on important parts of it

Losing interest in significant activities of your life

Feeling detached from other people

Feeling your range of emotions is restricted

Sensing that your future has shrunk (for example, you don't expect to have a career, marRiage, children, or normal life span)

• Are you troubled by at least two of the following?

Problems sleeping

Irritability or outbursts of anger

Problems concentrating

Feeling 'on guard'

An exaggerated startle response

• Have you experienced changes in sleeping or eating habits?

• More days than not, do you feel…

Sad or depressed?

Disinterested in life?

Worthless or guilty?

• During the last year, has the use of alcohol or drugs...

Resulted in your failure to fulfill responsibilities with work, school, or family?

Placed you in a dangerous situation, such as driving a car under the influence?

Gotten you arrested?

Continued despite causing problems for you or your loved ones?

Reference: Diagnostic and Statistical Manual of Mental Disorders, Fourth Edition. Washington, DC, American Psychiatric Association, 1994.

Note: Names have been changed to protect their identities.

Ishrat Ansari works at The Express Tribune Karachi desk. She tweets @Ishrat_ansari

Published in The Express Tribune, Sunday Magazine, May 18th, 2014.