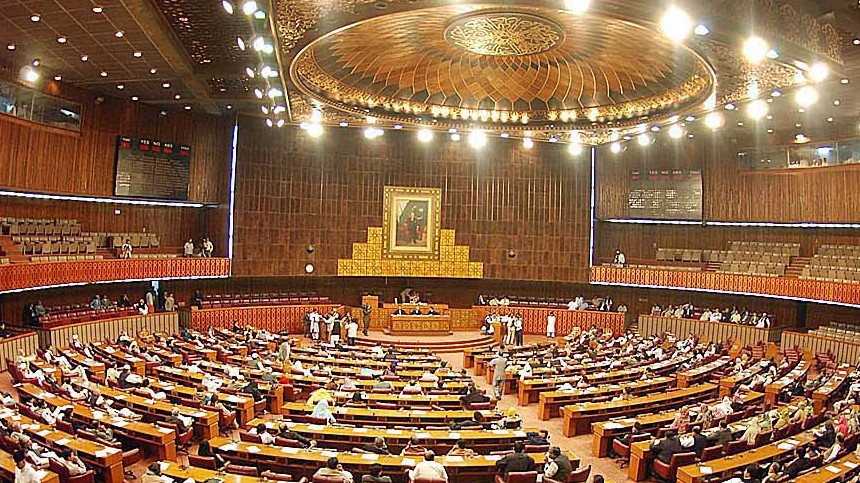 ---
ISLAMABAD: With travel restrictions imposed on Pakistan for its inability to control the spread of polio virus, parliamentarians on Tuesday passed a unanimous resolution, vowing to make Pakistan polio-free, Express News reported.

Minister of State for National Health Services, Regulations and Coordination Saira Afzal Tarar informed the house that no new case has been detected in Punjab and Balochistan while there has been an increase in the number of instances in Sindh and Khyber-Pakhtunkhwa.

A few lawmakers also locked horns over how to tackle the epidemic during the session.

During a debate on the issue in the National Assembly, Jamiat-e-Ulema-Islami Fazl (JUI-F) lawmaker Maulana Jamaluddin blamed the US drone campaign for the presence of polio in the country. He called on the government to divert its attention and resources to investigate the link between polio and the unmanned aircraft that hover over the tribal belt of Pakistan.

"They [US] kill us through drones and also spread polio," Jamaluddin said. He, however, himself did not give any substantial proof to back his claims.

Rubbishing this bizarre allegation, Pakistan Peoples Party MNA Nafeesa Shah said connecting drones with polio was propaganda manufactured by the enemies of state and that the government should squash such conspiracies.

"It is a national shame that travel restrictions have been imposed on Pakistani nationals," Shah lamented, adding that Pakistan was one of the three countries exporting the virus.