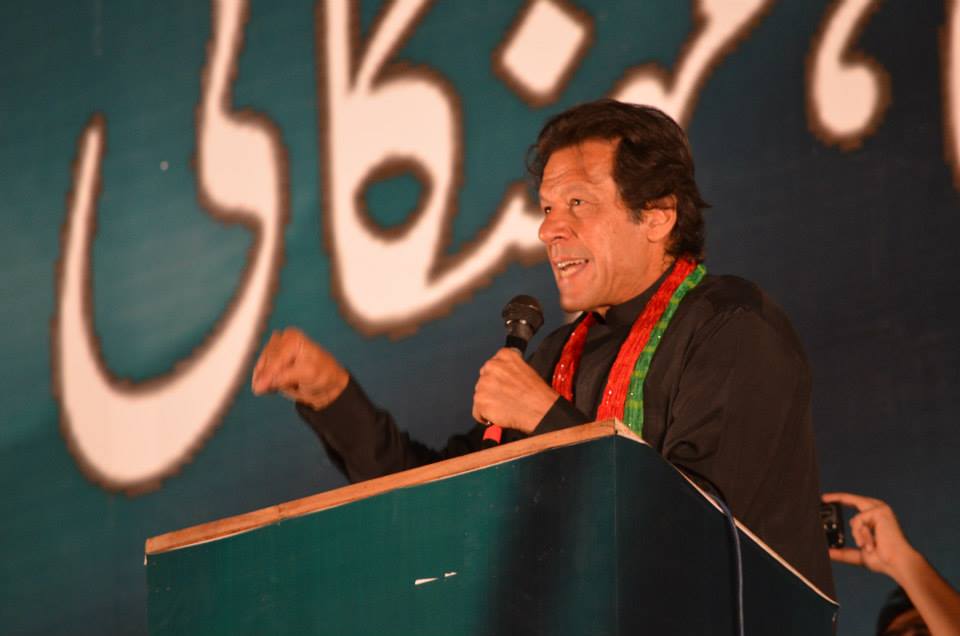 ---
ISLAMABAD: Reiterating his demands to make the electoral process free and fair, Pakistan Tehreek-e-Insaf (PTI) chairperson Imran Khan on Sunday demanded that a new election commission be established since the public had lost all confidence in the previous election commission.

He was addressing a rally organised by the PTI to protest the alleged rigging in the 2013 general elections.

PTI President Javed Hashmi, Secretary General Jehangir Khan Tareen, Vice Chairperson Shah Mehmood Qureshi and Awami Muslim League (AML) chief Shaikh Rasheed Ahmad also addressed the rally.

Announcing the next protest rally, which will be held in Faisalabad on May 23, Imran Khan said that if election rigging was not investigated, there will be protests in front of the Election Commission of Pakistan (ECP) offices every Friday.

He also stated that overseas Pakistanis be given the right to vote and invited all political parties that believe the elections were not fair to join the PTI in its effort to fix the system. He also requested the judiciary to bring to justice those who were involved in the rigging of the last general elections.

"The public's mandate was stolen," Khan said, adding that the election process would not improve if those who were involved in election rigging were not brought to justice.

The PTI chief announced a 9-point charter of demands that aims to make the election process free and fair.

9 points Charter of Demands presented by Chairman @ImranKhanPTI today at D-Chowk PTI Protest. #PTI4ElectionReform pic.twitter.com/fXKS08o6wf

— PTI (@PTIofficial) May 11, 2014
COMMENTS (100)
Comments are moderated and generally will be posted if they are on-topic and not abusive.
For more information, please see our Comments FAQ