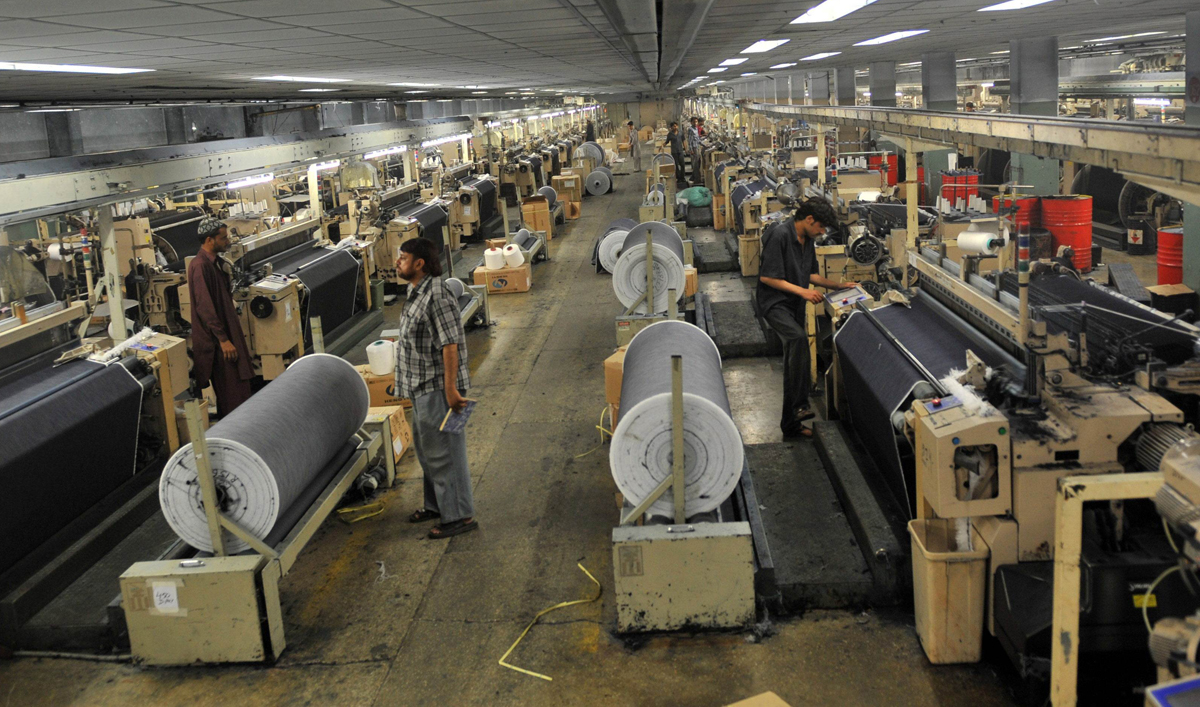 ---
In what can only be described as a highly predictable move, the textile lobby has once again tried to hijack the national economic agenda and is pleading for a bailout from the government instead of dealing with the sector's own structural weaknesses and incompetence. The most recent laundry list of demands was presented at a press conference on May 7, where industry representatives effectively asked to be exempted from the few taxes that they still pay and to be given loans at absurdly subsidised rates.




An irony that may, perhaps, be lost upon Finance Minister Ishaq Dar is the fact that this latest round of begging from the perennially pleading textile lobby is due to one of the policies he is most proud of: pushing the exchange rate down to below Rs100 to the US dollar. This has reduced the rupee value of the dollar revenues that textile companies earn when they export their products. As compensation for those reduced revenues (in rupee terms), they are now demanding that the government foot the bill for lowering their costs. The height of insanity for the government would be to give in to those demands.

The textile industry has been mollycoddled for far too long and, as a result, has grown lethargic to the point of being slothful. The share of value-added garments as a percentage of total textile exports is less than a quarter, a proportion that has not shifted in over a decade. Most of the exports are commodity-like items such as yarn. And, barring a few players, there has been little investment in upgrading their competitive strengths. This is an industry that is addicted to government handouts and will never learn to support itself unless the government slowly but firmly weans it off taxpayer-funded bailouts.

The textile lobby is fond of saying that the sector is far too important to be left without government support. We agree, but what the textile sector needs from the government right now is not more free money but the rude shock of having to fend for themselves and investing in competitiveness. The Pakistani economy cannot afford any less from this critical sector.

Published in The Express Tribune, May 9th, 2014.

Like Opinion & Editorial on Facebook, follow @ETOpEd on Twitter to receive all updates on all our daily pieces.
COMMENTS (4)
Comments are moderated and generally will be posted if they are on-topic and not abusive.
For more information, please see our Comments FAQ