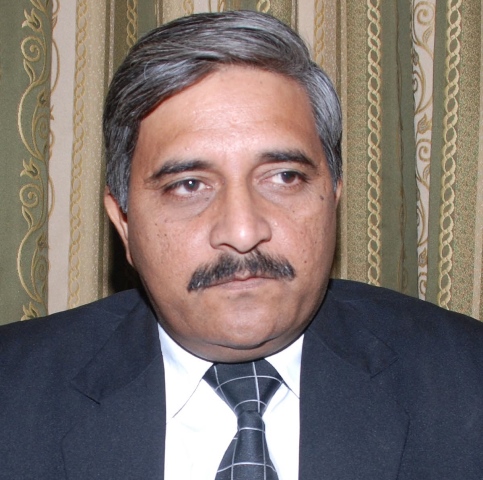 ---
MULTAN/ LAHORE: Notable human rights lawyer Rashid Rehman Advocate was shot dead at his office in Multan Wednesday evening.

According to police and eyewitnesses, two armed men opened fire at Rashid Rehman after entering his law chamber in Multan's Kutchery Square, killing him on the spot. His colleague Nadeem Pervaiz Advocate and client Muhammad Afzal were seriously injured.

"The incident took place at 8:45pm," said City Police Officer (CPO) Sultan Ahmed Chaudhry, in the jurisdiction of Chehlak police station.

Rehman, who was also the coordinator for the Punjab office of the Human Rights Commission of Pakistan (HRCP), had been facing threats for pleading the case of a blasphemy suspect.

In a report published in The Express Tribune on April 13, Rehman said he was threatened by five people, both inside and outside the court, for representing Junaid Hafeez – a man accused of committing blasphemy using his Facebook account. Two of those who threatened him were part of the prosecution team in the case, he had said at the time

In addition to them, three unidentified men had also warned him to drop the case or he would not be able to come to court to represent Junaid, according to the deceased lawyer.

The Special Branch of the Punjab police later alerted law enforcement agencies, according to another report published in The Express Tribune on April 29. No case was registered against the three men at the time, however, even though Rehman had submitted an application in this regard.

Sharing details of the incident with The Express Tribune, a senior police official said two young men entered Rehman's chambers around 8pm and said they wanted to contract a court marriage. After they left, two other men came to Rehman and made the same request, he said. Once the second pair left, the first two came back and opened fire at everyone in the office.

"This sequence of events suggests the incident was a target killing," the police official said. "The two groups and their odd requests were likely a pretext to ensure they had the right target."

He said the possibility that the men who threatened Rehman earlier were involved in the killing could not be ruled out.

Eyewitnesses narrated a similar sequence of events. "Two men entered Rehman's chambers as petitioners first, and then masked themselves and opened fire after entering the office a second time," one witness said.

Although they rushed to the spot upon hearing the gunshots, witnesses said the attackers had fled the scene by then.

The deceased and the injured were rushed to the Nishtar hospital, where doctors pronounced Rehman dead, while his colleague was said to be in critical condition.

Published in The Express Tribune, May 8th, 2014.
COMMENTS (19)
Comments are moderated and generally will be posted if they are on-topic and not abusive.
For more information, please see our Comments FAQ