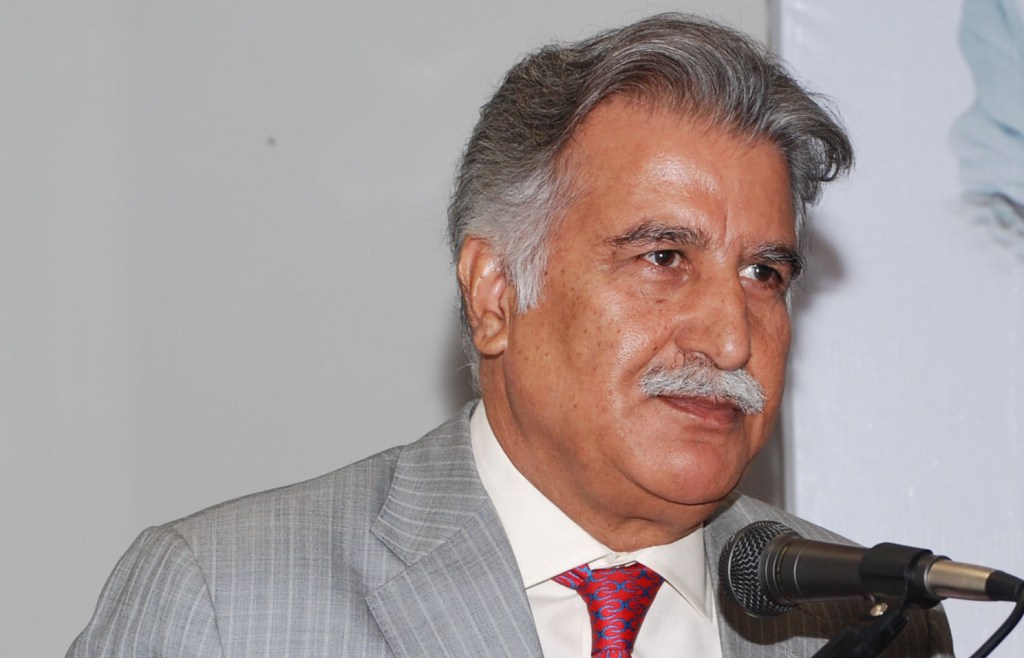 ---
ISLAMABAD:



After the lapse of his one-month protective bail, Zafar Gondal – the main accused in the Rs44 billion Employees Old-Age Benefits Institution (EOBI) land scam and the body's former chairman – has gone into hiding again, the Express Investigation Cell (EIC) has learnt.




Instead of appearing before the Multan bench of the Lahore High Court, he preferred to go into hiding, according to officials. The EOBI former chairman, who was supposed to appear before the court after his 30-day bail expired, did not show up to get the confirmation of his bail.

Soon after PPP government completed its term in 2013, Gondal had gone into hiding to avoid arrest.

But Gondal turned himself in to the FIA in March this year. However, it seems as if he has changed his mind.

Inam Ghani, the Federal investigation Agency's (FIA) Islamabad director, confirmed to EIC that the former EOBI chairman has gone missing. FIA has conducted raids at Gondal's residence in Islamabad and more raids will follow in his hometown of Mandi Bahauddin and possible locations, he added.

Gondal was last seen in Karachi during the third week of April and then he switched off his cell phone before dropping off the radar.

According to officials, residence of a top Pakistan Peoples Party (PPP) leader in Sukkur could be a most probable shelter for Gondal. A close relative of this PPP leader is also a co-accused in the EOBI corruption case.

The FIA had initiated investigations against him over two years ago for causing a Rs44 billion loss to the national exchequer through underhand land deals, but they hardly made any  effort to arrest him.

Gondal allegedly violated the investment rules of EOBI to buy lands in Lahore, Islamabad and Karachi at exorbitant prices. The official record, a copy made available to the EIC, suggested that the EOBI board vehemently opposed controversial land deals with select sellers and property tycoons, but that made no difference to Gondal who enjoyed the strong backing of the PPP government due to the political clout of his elder brother, Nazar Gondal, a former minister of the party.

One of the many underhand deals led by Gondal included EOBI purchasing a plaza in Islamabad from a man named Abdul Qayyum at an extremely high price without a third-party evaluation. Qayyum had later told FIA investigators that he paid a kickback to Gondal and other senior officials of EOBI.

Published in The Express Tribune, May 6th, 2014.