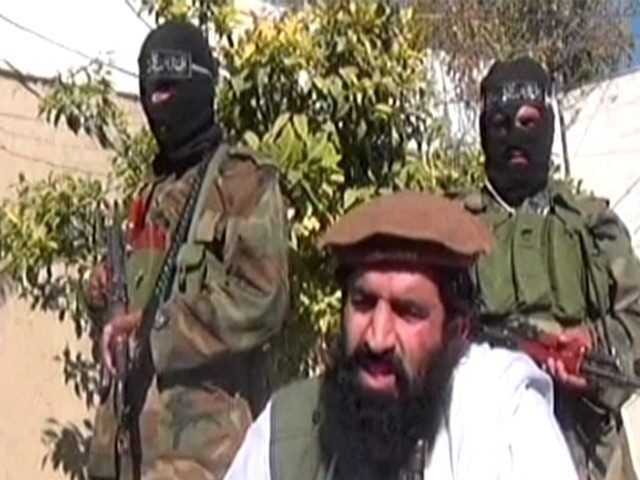 ---
ISLAMABAD: Tehreek-e-Taliban Pakistan (TTP) said on Thursday that "talks and war cannot go together" and that they are ready to face any situation.

"The government on one hand says it wants the dialogue but on the other it has adopted the policy of threats," said Taliban spokesperson Shahidullah Shahid.

Shahid alleged that operations were being intensified against the TTP across the country.

"The army has imposed unjustified war on the people in Babar and Shaktoi areas of South Waziristan for two days," the spokesperson said. This statement comes just a day after the Chief of Army Staff (COAS) General Raheel Sharif in a speech asked militants to unconditionally accept the Constitution.

"The TTP has made it clear on a number of occasions that it is willing to talk in the interest of Islam and the Muslims of Pakistan. But we would not accept the dialogue to be used a political tool and to pursue war tactics," he said.

"The TTP has demonstrated sincerity and seriousness during the talks and had agreed to a 45-day ceasefire. However, the government has not shown any seriousness since the talks have started. The government has also not established its authority as it has made no progress on the Taliban demands and has been unable to stop operations by security forces."

Ceasefire

The Taliban's ceasefire expired on April 10. They had earlier declared a month-long ceasefire on March 1 and later extended it for 10 days. Terror attacks, however, had not completely stopped during the ceasefire.

"We do not know if we should hold dialogue with the government or the army's institutions," Shahidullah asked.

He said the Taliban will not step back from the serious and useful talks but would not accept the politics of threats and war.

"We are fighting for the supremacy of the Sharia and our Mujahideen have the capability to face any difficult situation and know how to give a befitting response to the enemy," the TTP spokesman said.