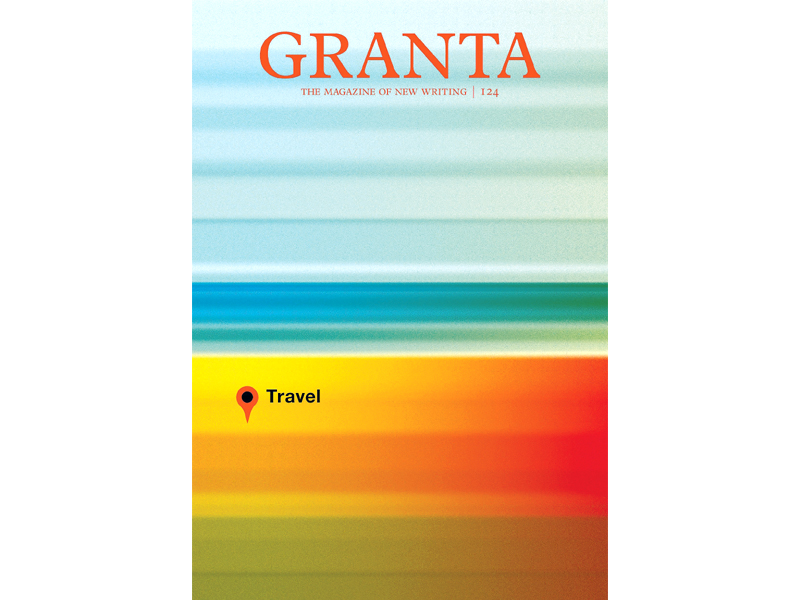 ---
"What really knocks me out is a book that, when you're all done reading it, you wish the author that wrote it was a terrific friend of yours and you could call him up on the phone whenever you felt like it. That doesn't happen much, though." — JD Salinger, Catcher In The Rye.

Salinger was right. He is one of those authors you wish you could call. While Salinger is no longer with us, that exact sentiment rings true for writers as diverse as Haruki Murakami, Teju Cole, Dave Eggers and the relatively lesser-known Thai-American writer, Rattawut Lapcharoensap. Luckily for readers, these remarkable voices can be found in the summer edition of the literary magazine, Granta 124: Travel. The writings tell stories that are terrifying, fascinating and subversive.

In fiction, Rattawut Lapcharoensap is quite possibly the best of the lot. His story, 'The Captain' opens with the protagonist travelling with his fiancée Dora to Vietnam, Cambodia, Malaysia and other places before ending up in Thailand. They visit cities, temples, try new food and embark on several adventures together.

The protagonist is observant as he notices everyone — war veterans, slum children and drug peddlers. And when Dora reminds him that he is from this place, there is immense confusion in his mind. By next morning, Dora is gone. She leaves him a note as well as the engagement ring. And his reaction reflects his own despondence and self-loathing. "I was beginning to lose a little respect for Dora with each day she passed in my company. I was beginning to lose a little respect for myself, too, with each day that I passed with the same, but then again I really had little choice in the matter."

From thereon, his unfortunate meeting with a dicey and somewhat deranged group of teenagers brings him to tears. What ensues is a flurry of emotions as his sense of mourning, fear, identity and heartbreak take over.

In 'Man of the River', Dave Eggers tells a fantastic story about an American man accompanied by a young local as he travels across South Sudan. However, the American has a small open wound due to which he refuses to cross the river while the Sudanese man goes across. What is remarkable is that, in the end, it is neither about the Sudanese nor the American but about a deeper bias and prejudice that exists in almost all of us, consciously or otherwise.

Moving on to nonfiction, the book is strong because of the sheer presence of Murakami. We get to join him as he talks about being born in Kyoto, moving to Ashiya and his years as a typical Hanshin-Kan boy. Hit by the Hanshan earthquake, Murakami isn't focused on the resurrected malls but the quiet, barren landscape and the scars. In a sense, it is as much about Murakami as it is about finding a connection to a place and time you can no longer remember or relate to.

With brilliant photo essays in the form of the 'Archive of Modern Conflict' and many other stories, Granta 124: Travel will coax you to take off to a remote corner yourself. But until that happens, this edition will do.

Maheen Sabeeh is a freelance journalist. She tweets @maheensabeeh

Published in The Express Tribune, Sunday Magazine, May 4th, 2014.