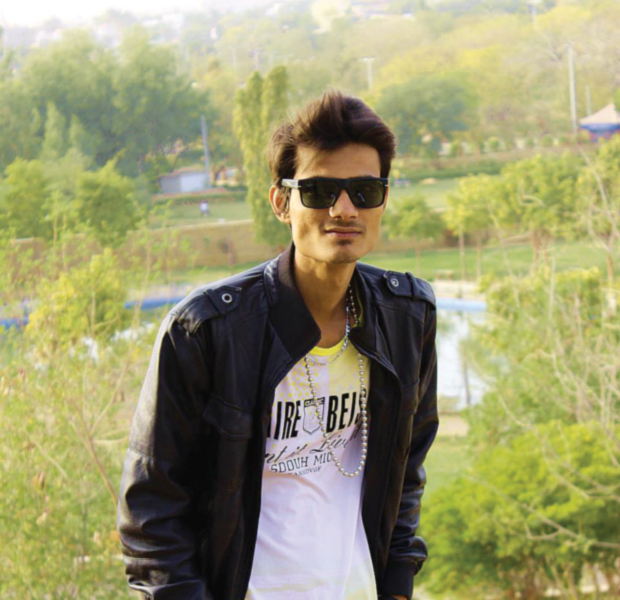 ---
LAHORE:
Last week saw the two Talhas go head to head and now we present a round-up of the other formidable rap artists of this generation to come out of Pakistan. Overall, what all the rappers in Urdu and Punjabi demonstrate is that street language allows for a lot of creativity. It might be an acquired taste with unrestrained use of expletives, but if one can live with that, the songs have both depth and entertainment value. They are better observed and more incisive lyrically, than any other musical genre in Pakistan. They also demonstrate what one sometimes suspects: the fault and limitation in Urdu lyrics has lain in our popular artists and writers-for-hire and not in the language itself, which shines in these songs which are in this respect, groundbreaking.

Abid Shareef from Karachi is uneven but at times excellent; he veers between being inspired and amateurish, even in the same song. Mera Doobta Pakistan is angry, if not very convincing in its earnestness. Syasatdaan, stage pai aatai hain daitai hain bhashan/ kyoon nahin detai ye awam ko rashan/They give sermons on stage but why don't they people the ration; na bijli hai, na paani hai/ phir bhi dil hai Pakistani (No water, no electricity but still we are Pakistanis at heart) is even better in its anger and insight. Tharki Awam awaam hai ye meri.. wearing Rayban/ par wo bhi 80 rupee wali/ (They are my people , they wear a Rayban that too a cheap one) is brilliant and well produced. It is more street, and throws out a challenge to all the burger rappers. Meri Kahani is weak and suffers both lyrically and musically. Gangsta History is an interesting experiment lyrically that may or may not work. It co-opts gangsta rap and turns in a track that talks of a Karachi target killer.




Even though he is not exactly underground (you can't be underground if you have Ali Azmat in your latest video), Faris Shafi is probably the best of all the rappers. He is fearless and has the best flow. His content is brilliant and each song is loaded with incendiary lines. Each of his few tracks is brave and incisive: Awaam was a brilliantly observed debut track. The latest foul-mouthed Muskura is brilliant still, and pushes some really controversial buttons that really needed to have been pushed. Now, if only he were more prolific, he would be even bigger.




Young Desi is brilliant. If you can live with Punjabi, he is way more convincing and comfortable in his flow than most others. He only has four tracks out (Paindoo, Moti Daaku, Rang baaz and May or Sheeda), but his rhymes deal with urban experiences and modern frustrations and are miles ahead in originality and depth.




Emmad Aziz' Ni**** Karachi suffers from personality disorder. The English parts, while skillfully rapped, are poor and derivative (Lamborghinis? Smirnoff?) while the Urdu parts are compelling: sab thooktay mujh pr, kehnde kafir hai ye munda (They spit on me saying that I am an infidel). Emmad, more than anyone else, demonstrates that there is a downside to local rappers. When the Pakistani rappers take on the affectations of Americans, they look out of place. When they take to rapping about bling and swag and cars and guns and drink and women in the American Rap mode, it is awkward, and surely not the way to go.

Soundcloud is loaded with many other Pakistani rappers: Umair Khan's Heavy Metal Crew is very good and Akhirat has brilliant raps. Hip Hop Pakistan's Pakistani is a well-produced track and an essential listen. Begrimmed Revolutionar's Bigri Olaad and Revenge (great lyrics, weak flow), with the latter celebrating the Pakistan T20 team (!), are must-listens. Islamabad's Rebellious Antagonists are fabulous, have great videos, and it is only paucity of space that does not let me rave on about them. Others include Ak the Punjabi Rapper, Darkside and Dem Rebelz. The list of creatives goes on. Crew Defect, Smoke the Band and even the 12 year old Arbaz (with a track titled 12 saal ka larka) all merit a listen. Ignore the Arbaz/Mathira song Jhootha.

Lastly, all the aforementioned artists amply demonstrate that they are proper artists, and not novelty acts, and their rap skills in Urdu are utterly viable and convincing. The agenda clearly is not money; Talhah Younus says as much, Paisa (u)nki dunya, magar ye dunya gol hai, Aur mai nai maanta k music ka koi mol hai (Money is there world but the world is round and I don't think there is any replacement for music) Their works is better thought out and more substantial lyrically, than most other commercial musicians. In fact, each song of theirs contains more wit and ideas than one finds in most popular albums put together. All of these artists are essential listens, and show that there is life in the music scene still, and the future for music that matters in Pakistan, is bright.

Mohammad A. Qayyum

The writer has been an avid music critic for 10 years, and tweets @maqsimillion

Published in The Express Tribune, April 29th, 2014.

Like Life & Style on Facebook, follow @ETLifeandStyle on Twitter for the latest in fashion, gossip and entertainment.
COMMENTS (4)
Comments are moderated and generally will be posted if they are on-topic and not abusive.
For more information, please see our Comments FAQ