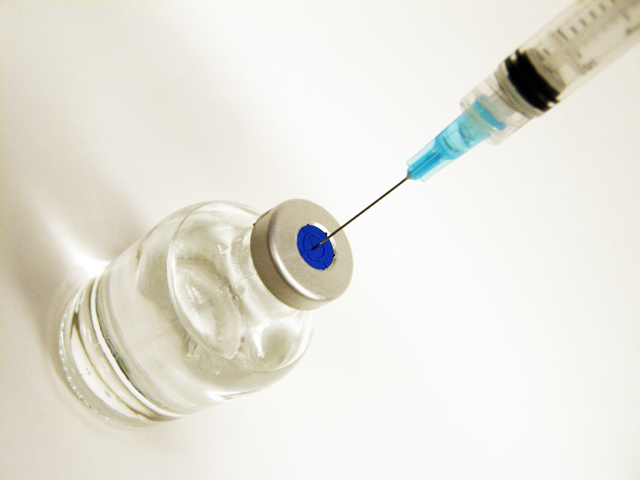 ---
PESHAWAR:



For the residents of the provincial capital, heading to roadside stalls for a cold drink or quick bite will not be such a good idea this summer, especially if they have not had a shot of the typhoid vaccine. And given the current shortage of said vaccines, most Peshawarites are probably already at risk for contracting this debilitating disease.




The impending summer and monsoon seasons bring with them a variety of water-borne diseases, including the typhoid fever, which is a severe bacterial infection contracted by the ingestion of food or water contaminated with the faeces of an infected person.

Typhoid vaccine is used as a preventative measure and as a booster for those at risk.

Fumbling essential service delivery

The provincial capital's basic health units (BHU) have been running short of the typhoid vaccine, TAB, for the past 11 months, The Express Tribune learnt on Sunday. This prickly situation is a result of a change in policy by which the National Institute of Health (NIH) Islamabad now demands payment in cash for the vaccine.

For almost a year, patients wishing to be vaccinated at state-run health centres in the district have been turned away because the District Health Office (DHO) is out of stock.

Requesting anonymity, a health department official confirmed the NIH has refused to provide vaccines to DHOs unless they pay cash up front.

"Earlier, medicines were purchased from the NIH on an instalment plan, however, the institute has now changed its policy and is demanding cash for providing medicines," shared the official.

According to the official, the Peshawar DHO has paid all its previous dues to NIH but they still refuse to provide the required medicines. "Payment in instalments is the government's policy for all state-run institutes – not payment in cash," he explained.

"A patient who has contracted typhoid needs to use the TAB vaccine for at least three years. Patients could earlier get the vaccine from BHUs or government health centres. But now the DHO has no typhoid vaccine to distribute to its BHUs."

He complained the non-availability of the vaccine has forced people to go to the Cantonment General Hospital to purchase it. Pharmacies sell the typhoid vaccine for Rs400 which many people cannot afford to pay, explained the official.

District Health Officer Dr Muhammad Zafar confirmed his office is currently facing a shortage of the typhoid vaccine. Zafar claimed the reason behind it is the DHO's inability to pay for the medicine in cash.

"The NIH requires us to purchase the medicine in January but the health department releases our funds in March or April, how we can pay NIH in this situation?" he questioned. 

Published in The Express Tribune, April 28th, 2014.
COMMENTS
Comments are moderated and generally will be posted if they are on-topic and not abusive.
For more information, please see our Comments FAQ