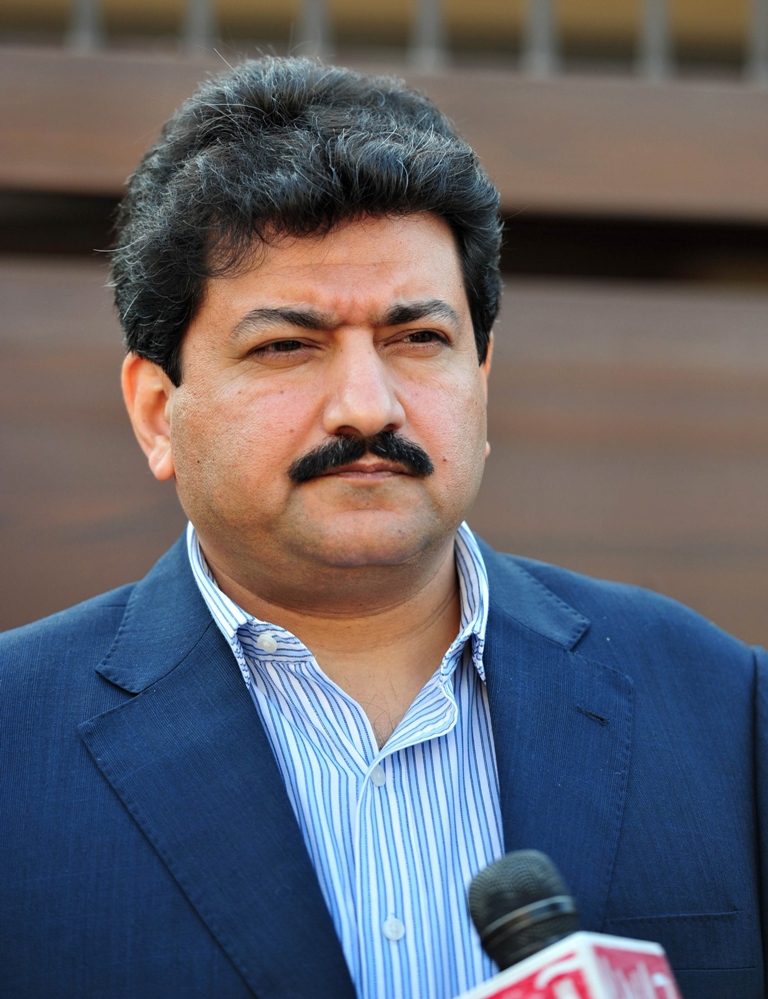 ---
KARACHI: In a statement read out by his brother on Thursday, senior journalist Hamid Mir said that he faced threats from both state and non-state actors, Geo News reported. 

On Saturday, April 19, unknown assailants shot at Mir in Karachi, critically injuring him.

Through his first official statement since the attack, Mir claimed that he had recently been approached by intelligence officers who informed him that he was on a hit-list.

He said he is making this statement despite the pressure he is facing from various quarters.

The ISI was upset with me for my coverage of Mama Qadir's Long March, he added.

I had forwarded the numbers from which I previously received death threats to the police, the statement reads, but they did not do anything about it.

Mir also questioned the security forces for not apprehending the culprits who planted a bomb in his vehicle in November 2012, even though Tehreek-e-Taliban Pakistan took responsibility for the incident.

Correction: An earlier version incorrectly noted the date of the attack as April 21. The error is regretted.
COMMENTS (40)
Comments are moderated and generally will be posted if they are on-topic and not abusive.
For more information, please see our Comments FAQ