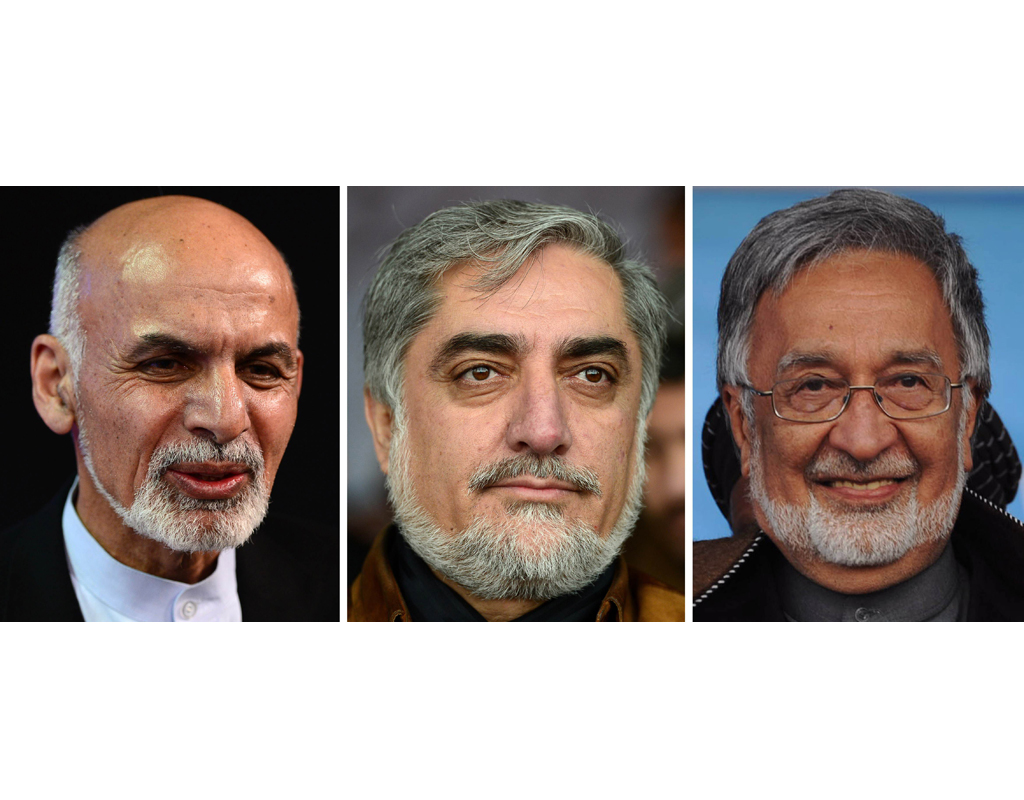 ---
ISLAMABAD: The Afghan electoral body responsible for the holding of last week's landmark presidential elections announced on Thursday the third batch of partial results, based on 82 per cent of the results of the vote from the country's 34 provinces.

The partial results placed Dr Abdullah Abdullah in the lead with 43.8 per cent, his close rival Dr Ashraf Ghani Ahmadzai in 2nd place with 32.9 per cent  and Zalmai Rassoul with 11.1 per cent votes.

The Independent Election Commission (IEC) of Afghanistan posted the results on its website.

The complete results will be declared on Saturday, officials said. The announcement was delayed for two days due to allegations of fraud and recounting.

The IEC had earlier set April 24 for the announcement of the complete unofficial results of the April 5 presidential election.

The election body says that around 98 per cent of the votes cast in the polls have been counted so far and recounting of many polling stations is still under way.

Dr Abdullah had kept his lead in the third batch and was also ahead of his rival.

Although everything will be cleared after the complete unofficial results on Saturday, analysts in Afghanistan believe a runoff is possible as no candidate could get 50 per cent plus one vote.

The IEC says it is ready for the second round. Some sources say President Karzai and some countries are interested in a coalition comprised of all candidates. However Dr Abdullah and Dr Ghani have said they would prefer the second round.