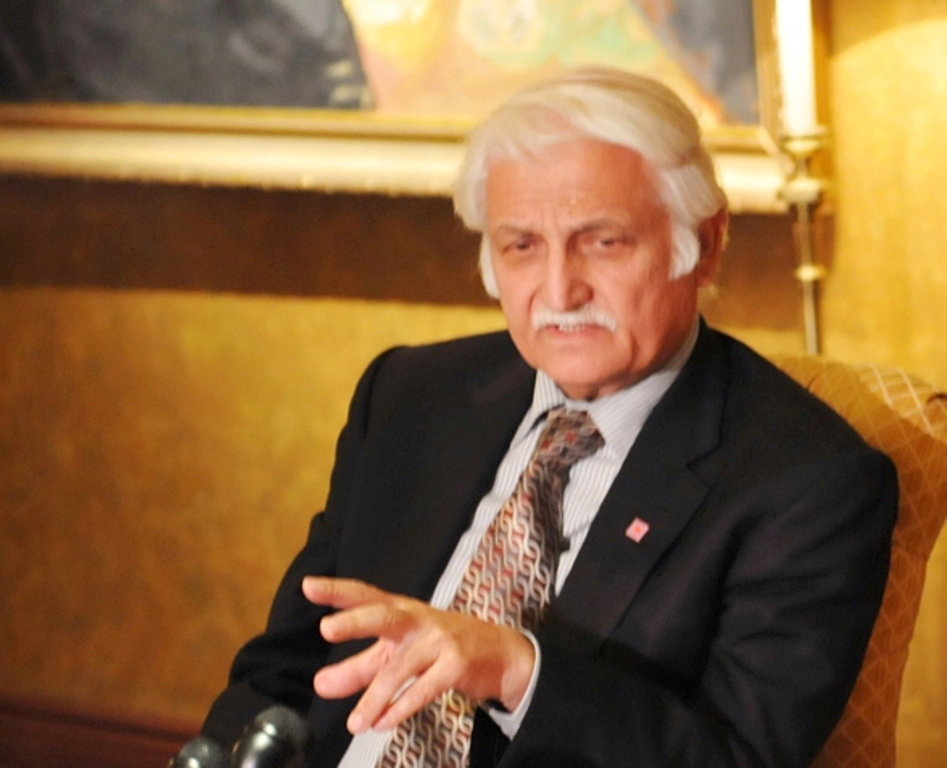 ---
ISLAMABAD:



Drawing attention of the house towards publicly expressed disagreement between the government and the military, Pakistan Peoples Party's (PPP) Senator Farhatullah Babar on Tuesday demanded that political forces must join hands against 'undemocratic forces'.




Speaking in the 'Zero Hour' of the Senate, Babar said the differences between the civil and military leadership began after political parties united for the trial of former military strongman Pervez Musharraf.

He said the Chief of Army Staff Gen Raheel Sharif had immediately afterwards remarked – during his address at the SSG headquarters – that the army knew well how to defend itself.

"In my opinion there was hardly any need for such remarks," Baber said.

"If all this information is correct as the interior minister has also admitted of differences, civil and political forces must join hands against adventurism or threat of adventurism by any coalition of undemocratic forces," he concluded.

A massive debate took over the house even before the Minister for Law, Justice and Human Rights, Pervaiz Rashid laid the Pakistan Medical and Dental Council (Amendment) Ordinance, 2014 in the house.

PPP Senator Raza Rabbani said the ordinance could not be laid in the house as it was not a valid piece of legislation and the move would be unconstitutional as it should have been previously approved by the Council of Common Interest (CCI) rather than being approved by the Federal Cabinet.

The law minister asked that bill be deferred. However, the leader of the opposition Aitizaz Ahsan said deferment was not a possibility as the legality of the ordinance was doubtful neither could it be sent to a special committee. However, Raza Rabbani walked out in protest after Senate chairman allowed the federal minister to lay the ordinance. Rabbani was followed by the rest of the opposition.

Published in The Express Tribune, April 16th, 2014.
COMMENTS
Comments are moderated and generally will be posted if they are on-topic and not abusive.
For more information, please see our Comments FAQ