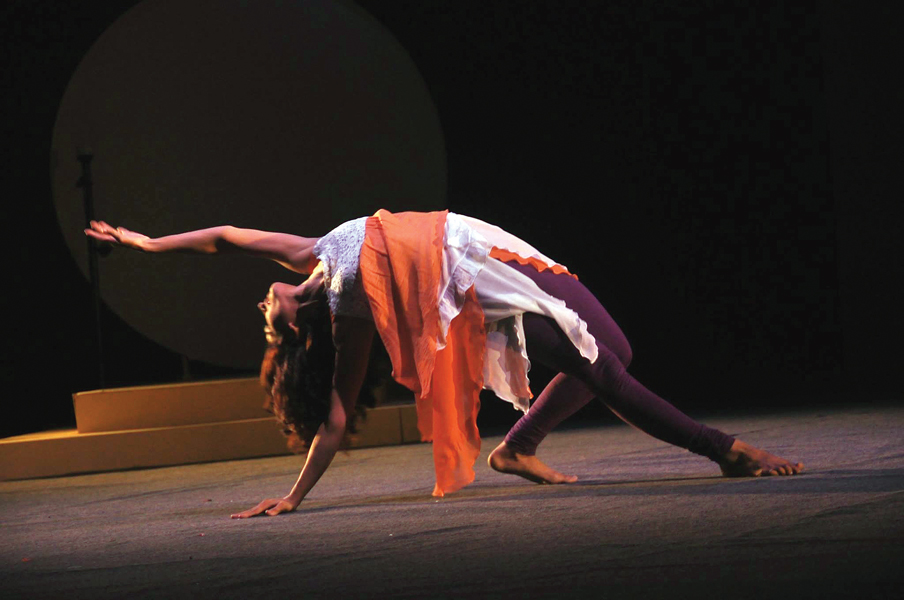 ---
KARACHI:



Joshinder Chaggar, the dancer whose latest stint was performing in Napa's International Theatre Festival 2014 in Blah & Blah, believes that dance can be very therapeutic. Chaggar has come a long way from being just another dance instructor to choreographing major award shows and training at fitness centres. She also tried her luck in acting, but what really made her stand out was her craze for contemporary dance forms and repertoire as a dance teacher.  




However, what bothers her most are the myths surrounding the concept of dance in Pakistan "The biggest myth here is that Pakistanis can't dance" says Chaggar. The real picture is pretty different, Chaggar insists, "The reality is that this country is overflowing with brilliant dancers, who are desperate to learn and grow and dance their hearts out. The potential is there. It is, of course, a major disadvantage that kids here don't have access to proper classes from a young age. Like any other skill, you have to train, and you need proper, skilled teachers to learn from."

It is common knowledge that dance is generally shunned in the country, and Chaggar pinpoints that it needs to be taken seriously, rather than casually. "We all know it's a booming industry in India. There are ballet and classical dance schools available everywhere for little girls to go to. It's taught as a basic subject in school. You can study dance as a bachelor's degree in university. Abroad, there are no taboos associated with dance. It's as normal as singing, being a hairdresser or a teacher,"she says.




Having said that, Chaggar is still very optimistic about how the Pakistani dance industry has evolved over the years. "I think the dance industry has become a lot more professional in the past few years. Dancers are punctual for rehearsals and the number of dance groups has also grown. Then there's this entire community of poppers and lockers, which is just phenomenal," she says.

"The mehendi scene is quite dynamic and we also have flashmobs, corporate-gigs, award shows, musical theatre, etc. Everyone's got a lot of work, which is great.  What is still lacking, however, is that there is no growth in terms of  skill. Everyone's busy earning and doing commercial work, which I know is extremely important, but the essence of continuous learning is desperately missing here in Pakistan," Chaggar adds.

Had she not been a dancer, what would she be doing? "I would be writing and acting, which I also do now. But my love is essentially with 'body' work. So, if I wasn't dancing then I might be practicing yoga!""

She believes that the industry is filled with females and it keeps growing. However, people do not always study dance to go on to perform. Many a time, they pay a lot of money for dance classes that they attend as a hobby or  a way of improving their level of fitness.

The majority of women who attend these classes, according to Chaggar, is in their 20s and 30s, but there are exceptions. Even 12 and 60 year olds attend the classes.

"Dance is also a fantastic form of exercise. It's a combination of aerobic and muscle training. Along with that, it improves your co-ordination skills, your memory and your flexibility. You are learning a skill so your mind is also being stimulated. Dance (as any other art form) will beyond a doubt enhance your life," she says.

Published in The Express Tribune, April 10th, 2014.

Like Life & Style on Facebook, follow @ETLifeandStyle on Twitter for the latest in fashion, gossip and entertainment.